James takes responsibility of lyricist Bishu's daughters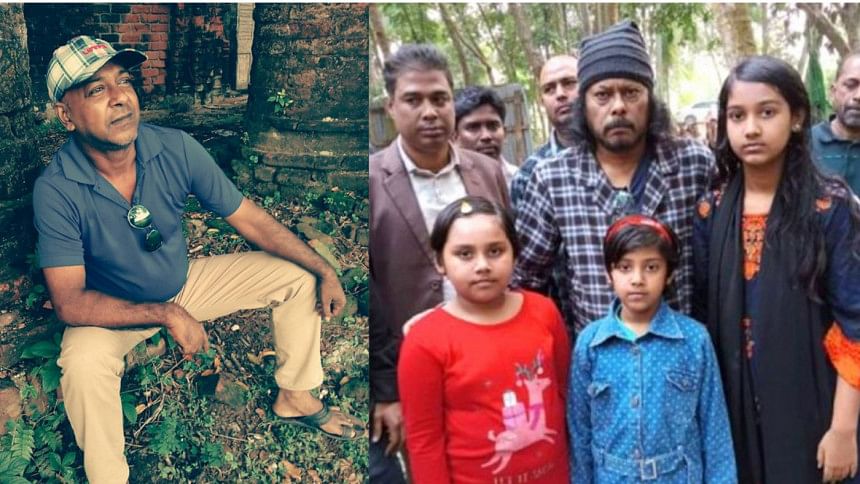 Famous lyricist Bishu Sikdar, who penned many iconic songs by James including "Shelai Didimoni", breathed his last on January 21. The lyricist made his mark in the music industry and earned much praise for writing wonderful songs for the band Nagar Baul.
The last song penned by the artiste was "I Love You", which was the comeback song of the music guru James. Earlier today, James went to Narail, to visit the deceased's family, where he announced that he will take the responsibility of Bishu's family and his two daughters—Shongita Shukonnya, who is in seventh grade and younger daughter Rafia Roshni, who is a second grader.
Bishu's wife Emily informed the media that James adored him a lot, and they had shared a great bond. She also added that just a few days ago, he wrote two songs for James. Bishu's sudden demise has deeply shocked not only his family, but the entire music fraternity.
The lyricist dedicatedly worked for Nagar Baul till his last breath. Some of his notable works are— "Jodi Ei Shite Ami More Jai", "Ami Tomaderi Lok", "Tufan" and "Bijli" amongst many others.