CU student sells photographs to help indigenous community in need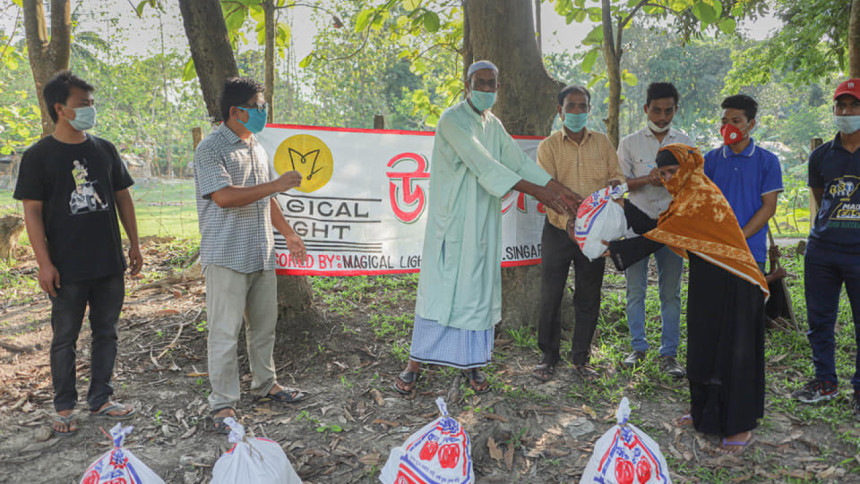 Dharmaraj Tanchangya, moved by the state of some indigenous communities hit-hard by the coronavirus outbreak, put up some of his photograph for sale on his Facebook account.
The final year student of the dramatics department of Chittagong University had decided to donate the proceeds from the sales to those in need. Social media users then came forward and all ten of the photographs he wanted to sell were sold out for a total of Tk 10,500.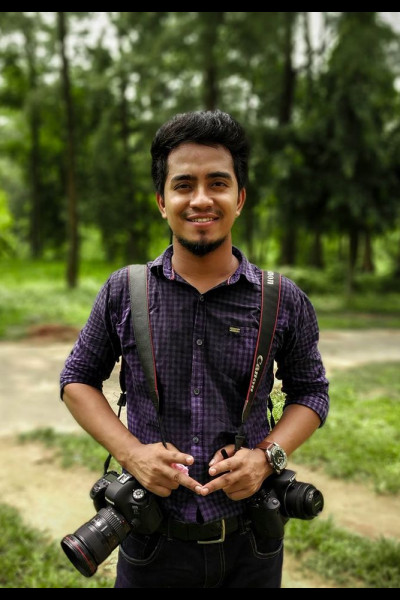 He gave the entire amount to an organisation named "Love for Banaful from Jummah Youths", which used the money to purchase food and distribute those among indigenous people in need.
Dharmaraj had gone to his native village Rajasthali in Rangmati when the government first announced the countrywide shutdown in March.
Experiencing the hardship of the people of his community, he came up with the idea to offer whatever help he could.
The photograph sales were, however, only one part of his initiative. He had also personally raised funds from his classmates, seniors and influential people and provided financial aid to 47 students. The students would offer tuition to run their families, but could no longer do so amid the outbreak of the virus.
Apart from this, Dharmaraj is also an active volunteer of Singapore-based "Magical Light Foundation", which distributed food assistance to 1,000 families who are suffering for food in the time of coronavirus.
While talking to The Daily Star, Dharmaraj said most of the low-income earners, especially day labourers, were struggling to food on the table due to the lockdown.
"I initiated the plan just to stand beside the needy as I personally believe that unified effort is needed for the ongoing fight against the virus," he said.
He said he is now selecting some ten more of his best photographs and hopes to sell those too to help more people.