Two new fruit varieties get registered
Rajshahi Fruit Research Centre scientists to expand cultivation of Aam-14 and Falsa-1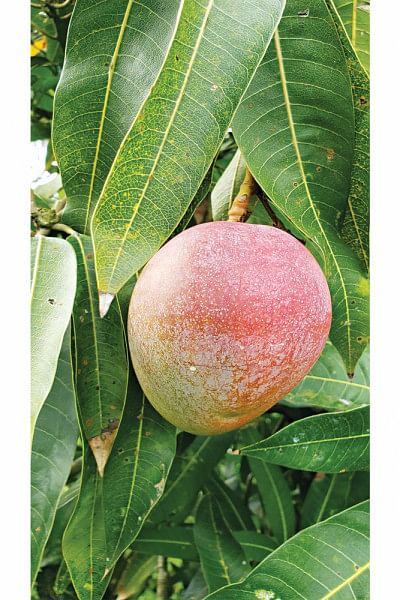 Rajshahi Fruit Research Centre, a wing of Bangladesh Agricultural Research Institute (BARI), has added two new varieties to Bangladeshi fruits.
One is a colourful mango variety -- BARI Aam-14. Originated in Saudi Arabia, the variety has been introduced in Bangladesh following required research processes.
The other is the local Falsa variety -- BARI Falsa-1. Scientifically known as Grewia asiatica, Falsa belongs to the berry family. Its small trees grow across the country and it has been recognised as a local fruit for the first time.
National Seed Board signed the certificates of the two fruit varieties. They were registered on December 31 last year and the certificates reached Rajshahi early this week, the research centre's Principal Scientific Officer Dr Alim Uddin said.
With these two, Fruit Research Centre has added a total of nine varieties of fruits in the country, he said, the country now boasts of 92 varieties of 36 kinds of fruits.
"We are proud and delighted. We believe these fruits will be popular among farmers and people for their taste, nutrient values and commercial potential," he said.
In 2010, Golam Mortuza, a BARI scientist, took a branch of a mango tree to the research centre. He collected the branch from Saudi Arabia while working on mangoes there. From that branch, scientists of the centre grew ten plants through grafting. Only one of those plants survived. It helped the researchers grow a total five mother plants in ten years, Dr Alim was describing.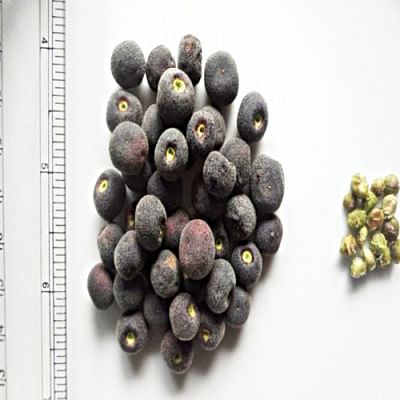 These five mother trees of BARI Aam-14 bear fruits at end of July every year. Fruits become an vibrant maroon colour at its ripe stage. Each of these oblong shaped mangoes weigh around 569 grammes. Of its mass, 75.35 percent are edible and it contains 22.83 percent sugar content. It has a potential of producing 14 tonnes of mangoes per hectors of land.
The Falsa variety was selected from a 20 year old tree of the centre.
"This fruit is grown almost everywhere in the country, but it was never recognised. But it has the potential," Alim says.
Falsa trees regularly bear fruits in May and June. This small round shaped fruits weigh around 0.66 grammes and become purple at the ripe stage.
This sweet and sour fruit has 24 percent sugar content and each of the trees bear 20kg of the fruit in a year.
"We will now work for extension of the fruits' cultivation," Dr Alim Uddin said.