The man beyond the art
Murtaja Baseer was a keen collector of coins, stamps, bank notes, matchboxes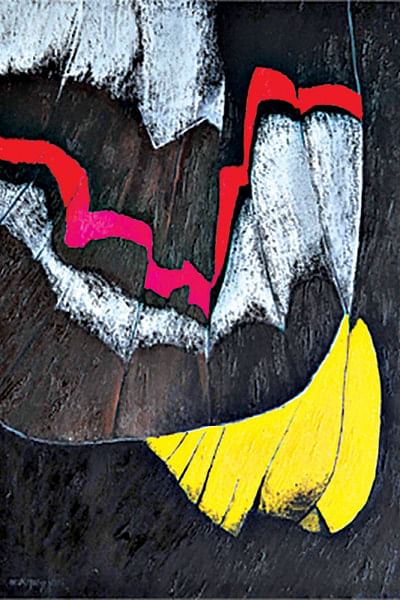 Apart from being one of the most prominent modern painters of Bangladesh, it is common knowledge that Murtaja Baseer wore a hat with many feathers. He was not only an accomplished painter, noted novelist, and all in all, a socially conscious individual, but also a keen collector of coins, stamps, bank notes, and matchboxes.
It is his identity as a painter that surpasses all his other accomplishments, but it his perhaps his hobbies that kept him busy all his life, and gave him unmatched personal satisfaction. Baseer's stamp collection primarily focused on the issues of Great Britain and British India, and among his prized possessions was the scarce 25-rupee stamp of King Edward VII.
As a student of class nine, he was moved by communist ideology, and found a way to combine his love for philately and socialist beliefs by creating a unique collection of stamps on Lenin.
It was only on rare occasions that he would bring out his album and share his joy with fellow philatelists, but his collection kept growing until the last days of his life.
Young Baseer was fascinated with butterflies. In his study room, one could see a modest collection of the insects. He would study their morphology though magnifiers, and later in his artistic career, create a long series of artworks titled "Wings".
Whether they were abstract works or a simple expression of his amusement -- a childlike marvel at the beauty of butterflies -- he himself never clarified. The same is true for the series, "Epitaph for the Martyrs".
During the turbulent time of the Liberation War, Baseer was living in Paris. One day, he stumbled upon a piece of stone on the Parisian streets.
A person with a lifetime's fascination for pebbles, the marvellous shape of the rock inspired him to reinterpret his feelings against the oppression that was going on in his homeland.
Among all his hobbies, it is with all certainty his lifelong pursuit of studying medieval Bengal coins that lie in public prominence. He was a lifelong collector with a special interest in the Habsi Sultans of Bengal.
What piqued his interest in the slave dynasty of the Abyssinian rulers of this land remains unknown, but his devotion and scholarly approach to this field is evident in the book that he penned on numismatics, 'Mudra O Shilalipir Alokey Banglar Habsi Sultan O Totkalin Shomaj'.
The advent of social media gave new life to the collector. His movement now restricted because of physical ailments, Baseer kept close ties with the collector community and was an active participant in online auctions that are now a novelty.
Apart from the stamps he collected throughout his life, or the pursuit of numismatic treasures of Bengal, he took up collecting banknotes of various countries and phillumeny, the hobby of accumulating matchboxes.
Murtaja Baseer was a reclusive collector. He was not seen in stamp exhibitions, his attendance did not grace get-togethers of collectors of the city, but Baseer's passion for all things collectible was well known in circles, be it autograph enthusiasts, or collectors of historical memorabilia.
As the nation mourns the sad demise of the artist Murtaja Baseer, the collector community grieves the loss of a fellow enthusiast.