Rooppur Power Plant: HC seeks to know steps against 'irregularities'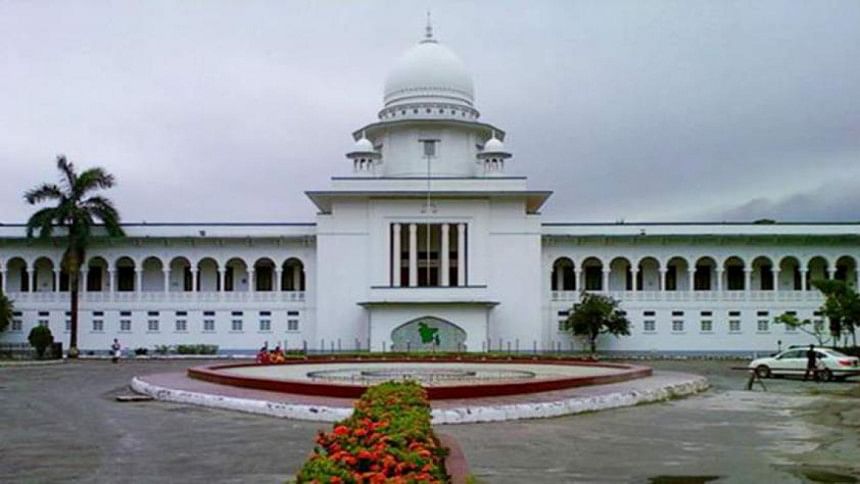 The High Court today wanted to know the steps taken against the officials concerned who are involved in alleged irregularities in purchasing furniture and other household items for officials and other employees of Rooppur Nuclear Power Plant.
The court asked the Deputy Attorney General Amatul Karim Shopna to inform about the steps to this court in two weeks.
The deputy attorney general has also been asked to collect the housing and public works ministry formed committee's report on the irregularities and to submit it before the court in two weeks.
The court also issued a rule asking the government to explain in four weeks why it has failed to ensure honesty and transparency in purchasing the furniture and other household items for the officials and employees on the power plant.
The High Court bench of Justice Tariq ul Hakim and Justice Md Shohrowardi came up with the order and rule following a writ petition filed by Supreme Court lawyer barrister Sayedul Haque Suman seeking necessary order.
During a hearing on May 20, barrister Suman, the writ petitioner, told the HC that the irregularities in purchasing the furniture and other household products should be enquired by an independent judicial committee, as the committees formed by the housing ministry might be biased.
The officials against whom the allegations have been raised are part of the housing ministry, he argued, adding that the officials have failed to uphold the good faith in them through the purchase of the items.
According to reports in the media as well as on social media, the purchase prices of various items to furnish the project's 966 apartments for the Russian engineers and others were abnormally higher than the market prices.
The reports claimed that each pillow was bought for Tk 5,957, and the cost of carrying it to an apartment was Tk 760. An electric stove cost Tk 7,747 and the carrying cost from the ground floor to the top one cost Tk 6,650.
The reports also said that the price of an electric iron was Tk 4,154 and the carrying cost Tk 2,945.
Media reports also said that salary of the project director was Tk 4.96 lakh. Besides, he will be the executive director of the project, so he can receive an additional Tk two lakh. In addition, the salary of each driver was around 73,000, cooks would get Tk 63,000.
The total cost for the Rooppur Nuclear Power Plant stands at around Tk 1,13,025 crore.