Once a canal, now a narrow stream only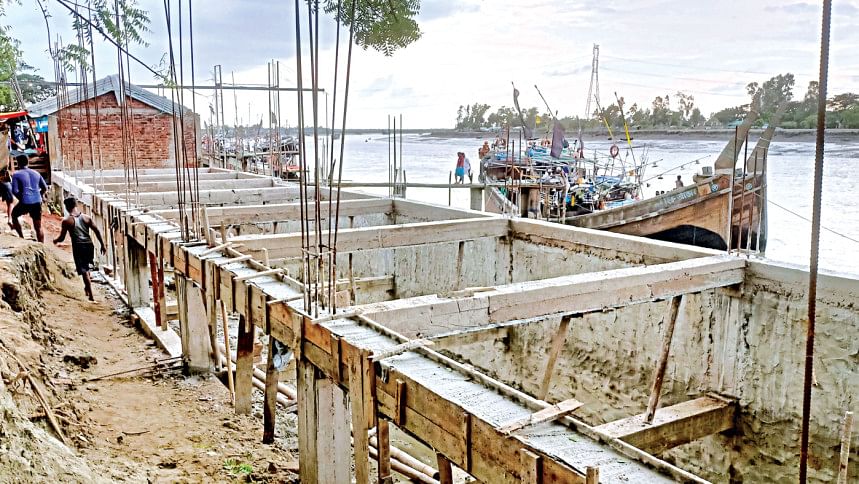 Due to illegal grabbing and inaction of the concerned authorities, Jolkodor canal in Chattogram's Banskhali upazila has reduced to be a 30 feet wide stream from its previous width of 150 feet.
The canal used to be the most crucial part of the upazila's drainage system. However, Banskhali gets inundated every monsoon due to the canal's encroachment, causing immense suffering to residents.
Abdur Rahman, a 70-year-old resident of the upazila, said the low-lying areas get submerged during the monsoons when water cannot flow through the canal.
"If the canal is not re-dug, our suffering will increase day by day," he added.
According to the Bangladesh Survey, the canal was over 33km long and around 150 feet wide.
Bangladesh Water Development Board (BWDB) is in charge of maintaining the canal. However, they have not dug the water body in the last 45 years.
According to BWDB data, water cannot flow through the main canal of the upazila as more than 500 grabbers have occupied the canal.
Locals said once, traders of Banshkhali used to bring all kinds of goods from the port city through this canal by boats, which has simply become unthinkable in recent years due to the encroachment.
"Even 30 years ago, large boats used to ply on the canal. Now even water cannot pass through the space properly," said Riadul Islam, a local trader.
He also mentioned that salt produced in Banskhali is bought by traders from different parts of the country through this canal. As the canal is full, the boats cannot ply the waters properly.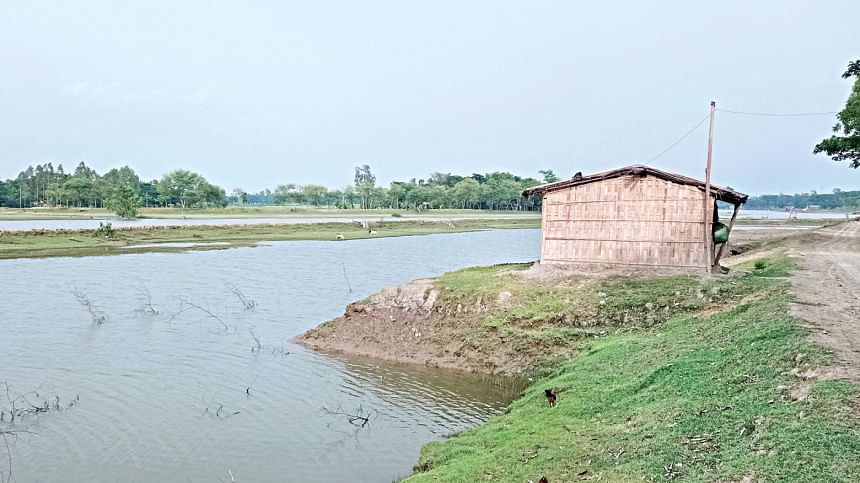 Prakashan Chakma, sub-assistant engineer of BWDB, told The Daily Star that all illegal establishments on the canal have been listed for eviction.
"This is a natural water body. The degradation of the canal threatens not only the upazila's drainage infrastructure but also its ecosystem," said Aliur Rahman, general secretary of Movement to Protect Rivers and Canals of Chattogram.
According to Bangladesh Environment Conservation Act, 1995, filling in or changing the landscape of any water body recorded in the government records is a punishable offence.
Contacted, Nahiduzzaman Khan, executive engineer of BWDB, told The Daily Star, "We have taken a project to re-excavate the canal and rehabilitate the embankments on both sides. If the ministry approves the project, we will start the work."
However, Ashraf Uddin, assistant director of the department of environment in the Chattogram office, could not confirm any eviction drive by the DoE anytime soon to recover the occupied land of the canal.