Ctg customs seize 1.68 crore cigarettes imported as 'raw material for garments'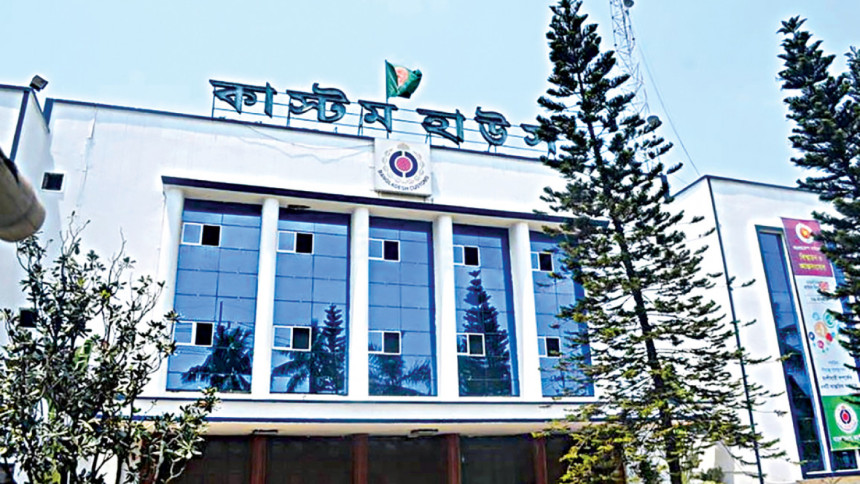 Officials of Chattogram Custom House today seized 1.68 crore cigarettes which were imported under false declaration and fake documents.
The customs officials said they would be able to ascertain exact value after completion of the inventory by a day.
According to the customs documents, Ishwardi EPZ-based export-oriented company -- Tianye Outdor (BD) Co Ltd has declared garments raw materials, which arrived at Chattogram port on February 22.
Crony Shipping Corporation (Pvt) Ltd, a clearing and forwarding agent, has been assigned to release the goods on behalf of the importer.
A fake IP (Import Permission) copy which is mandatory for getting duty free facility, was found before releasing the goods from the port. Later, a team examined and found the container with cigarettes, our Chattogram staff correspondent reports.
The container was imported, declared as cotton yarn for the garments industry, with the bond facility. The tax rate of the declared goods is 0 percent, which can go as high as 120 percent to 600 percent in case of cigarettes, customs officials said.
Chattogram's Custom House Md Sharfuddin Miah told The Daily Star, "Customs formed a four-member probe committee headed by Joint Commissioner Zakir Hossain."
"Legal action will be taken after the investigation," he added.
The seized 1.68 crore pieces of cigarettes include Mond, Oris, Dunhill, Benson and Hedges and Esse.
Bangladesh prohibits importing foreign-made cigarettes that do not have anti-smoking warnings written in Bangla on the packets, officials said.
According to the rules, if the quality of the cigarettes is found to be perfect, the consignment will be sold to Bangladesh Tourism Corporation. Otherwise, it will be destroyed, according to the law.
The owner of Crony Shipping Corporation Ltd MA Azim could not be reached over phone for his comments.