CPD urges NBR to bring Facebook, Google, Netflix under tax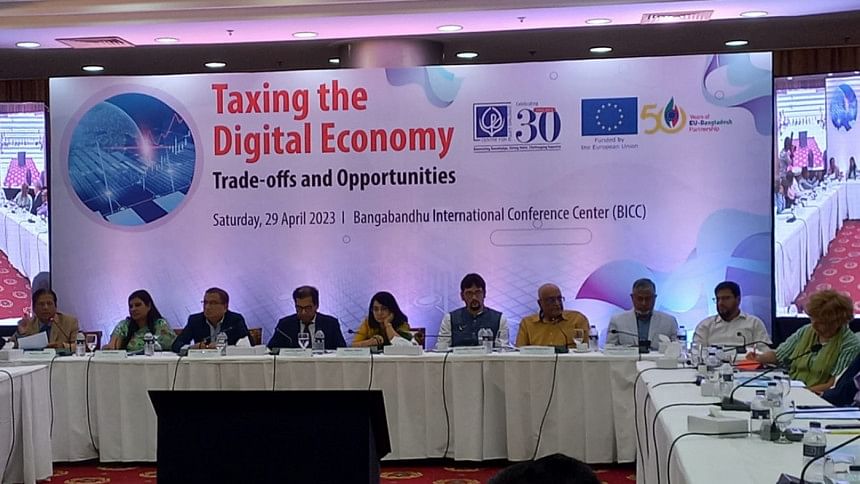 The Centre for Policy Dialogue (CPD) today urged the National Board of Revenue (NBR) to bring non-resident tech giants such as Facebook, Google, and Netflix under tax.
"Legal provisions will need to be put in place for non-resident businesses to get Taxpayer Identification Number (TIN) in order for them to submit tax returns," CPD Distinguished Fellow Professor Mustafizur Rahman said while presenting a paper.
This should be addressed by taking required initiative in the upcoming finance act for the Fiscal Year (FY) 2023-24, he said presenting the paper titled "Taxing the Digital Economy: Trade-offs and Opportunities" at a dialogue at Bangabandhu International Conference Centre in Dhaka.
The CPD organised the event in partnership with the European Union. 
At present, non-resident digital service providers pay value added tax through their local agents here.
But they are not under the income tax net of the NBR and hence they are not liable to submit their tax returns in Bangladesh, he said suggesting the revenue authority incorporate provisions in the income tax law so that the global tech firms get TINs and pay tax on their incomes arising from Bangladesh.
Lawmakers Kazi Nabil Ahmed and Ahsan Adelur Rahman, CPD Distinguished Fellow Debapriya Bhattacharya and Executive Director Fahmida Khatun also spoke.