E-commerce sales rise 70pc in 2020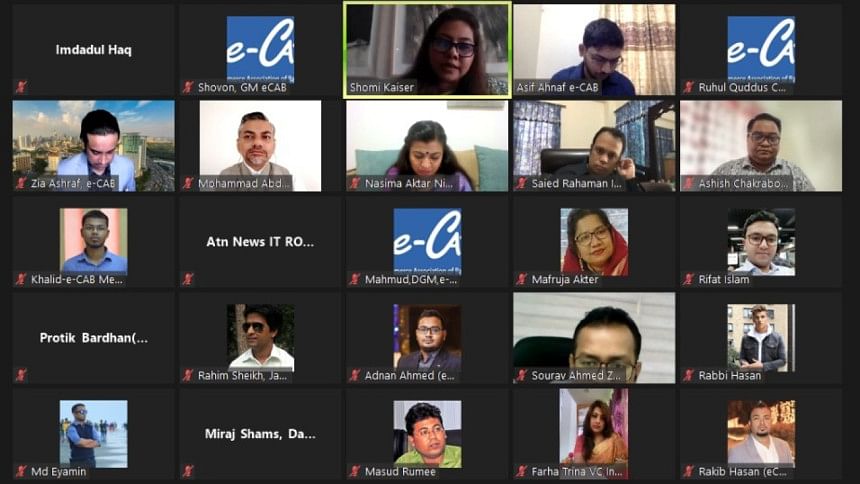 Sales of goods through electronic platforms grew 70 per cent year-on-year in 2020 thanks to a surge in online shopping amid the pandemic, according to the e-Commerce Association of Bangladesh (e-CAB).
Some segments, especially commodities and food business, have seen a massive 300 per cent growth in the last one year, it said.
The association that has around 1,500 members shared the data in a virtual press conference on April 8.
However, the association did not share the online sales figure of 2020.
In the last eight months of 2020, consumers bought Tk 3,000 crore worth of commodities for their daily necessities, it said.
"The growth of e-commerce had been significant last year as the government had taken quick decisions and allowed e-commerce platforms to operate by following health guidelines," said e-CAB President Shomi Kaiser.
At the request of the association, the government has extended the deadline for e-commerce delivery from 6 pm to 12 am, she said.
e-CAB has also formulated an action plan this year focusing on four key issues: e-commerce, cross-border e-commerce, social media commerce and complaint management, Shomi said.
A conference titled "Rural to Global" will be held on April 11 in this regard, she added.
At present, more than 160,000 deliveries are being made every day, said e-CAB Finance Secretary Mohammad Abdul Haque.