Stocks tumble after a two-day rise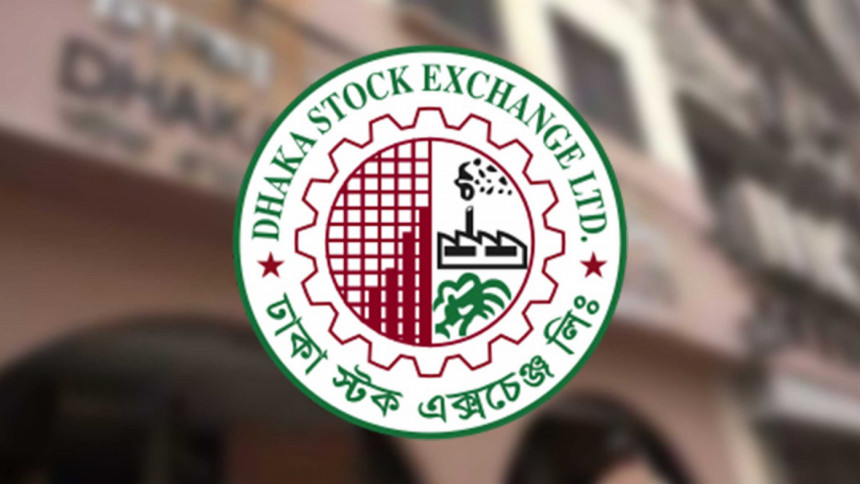 Shares on the Dhaka Stock Exchange tumbled again snapping the last two days' gaining streak.
The DSEX, the benchmark index of the premier bourse in Bangladesh, plummeted 74 points or 1.21 per cent to close at 6,038.
Turnover, another key indicator of the market, dropped 7 per cent to Tk 778 crore, down from the previous day's Tk 838 crore.
Of the securities, 17 advanced, 338 fell and 25 were unchanged.
Both DS30, the blue-chip index, and DSES, the shariah-based index, were down 27 points and 14 points respectively.
Phoenix Finance 1st Mutual Fund topped the gainers' list with a 10 per cent rise. Envoy Textiles, Matin Spinning Mills, CAPM BDBL Mutual Fund One and Square Textiles also rose significantly.
Usmania Glass Sheet Factory shed mostly that eroded 2 per cent. Alltex Industries, Bangladesh General Insurance Company, Ring Shine Textiles, and Monno Agro & General Machinery were also on the top losers' list.
KDS Accessories became the most traded stock with shares worth Tk 30 crore changing hands followed by Matins Spinning Mills, Beximco Ltd, Square Textiles, and Kattali Textile.
The Chittagong Stock Exchange (CSE) also rose today. The CASPI, all share price index of the port city bourse, nosedived 170 points, or 0.94 per cent, to 17,801.
At the CSE, 37 stocks advanced, 219 fell and 20 did not show price movement.