Stocks fall further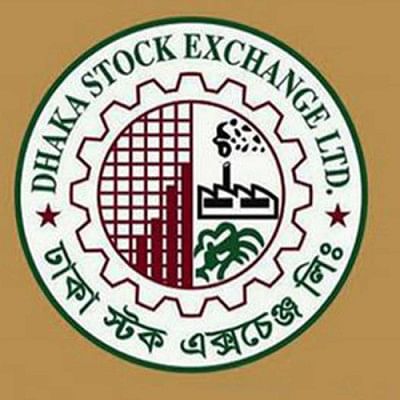 The stock market index continued to bleed for a sixth straight day while suffering a big blow yesterday when the key index lost more than 1 per cent for the second consecutive day amid deepening uncertainties over the country's macroeconomic indicators. 
The DSEX, the benchmark index of the premier bourse in Bangladesh, lost 63.71 points or 1.02 per cent to close at 6,153, the lowest since May 22 this year. It had shed 87.39 points or 1.39 per cent on Monday.
With this continuous drop, the benchmark index dropped below the 6,200 mark and turnover hit the lowest in 15 months to Tk 319.4 crore.
Turnover, another key indicator of the market, fell to Tk 319 crore, down nearly 38 per cent from Tk 515 crore a day ago.
Of the securities traded on the day, 21 advanced, 344 fell and 17 were unchanged.
Jittery investors have embarked on a massive sell-off to exit from the market dumping their shares for a while now
Jittery investors have embarked on a massive sell-off to exit from the market dumping their shares for a while now, said International Leasing Securities in its daily market review.
They apprehend further deepening of challenges in the coming months due to the energy crisis, it said.
Some of the investors are stuck with heavy losses in their portfolios and cannot get out of it, it added.
Both DS30, the blue-chip index, and DSES, the Shariah-based index, lost 22.60 points and 11.58 points respectively.
Investors' activities were mainly focused on the pharmaceuticals sector, which accounted for 16.3 per cent of the day's total turnover, followed by bank (13.4 per cent) and textile (12.9 per cent).
Investors are in panic witnessing the continuous erosion of their portfolios, so many were trying to sell shares while there were a meagre number of buyers, said a mid-level official of a top brokerage firm.
Until people gain confidence on an economic rebound, stocks may suffer. Simultaneously, it may be an opportunity for some investors, he said.
Recent data of the foreign exchange reserve, depreciation of the local currency and inflationary pressure had turned people tense, he added.
Inflation in Bangladesh hit a nine-year high of 7.56 per cent in June thanks to the spiralling of prices of food products in the country.
At the end of June, overall inflation rose 0.14 per cent from that a month ago, according to data released by the Bangladesh Bureau of Statistics (BBS) yesterday.
The foreign exchange reserve also dipped below $40 billion while the taka devalued to Tk 100 against a US dollar in the banking channel.
Chittagong Stock Exchange (CSE) also faced erosions yesterday., The Caspi, the all-share price index of the port city bourse, plunged 214 points, or 1.17 per cent, to 18,066.
At the CSE, 19 stocks advanced, 246 fell and 21 remained unchanged.