Dhaka stocks remain flat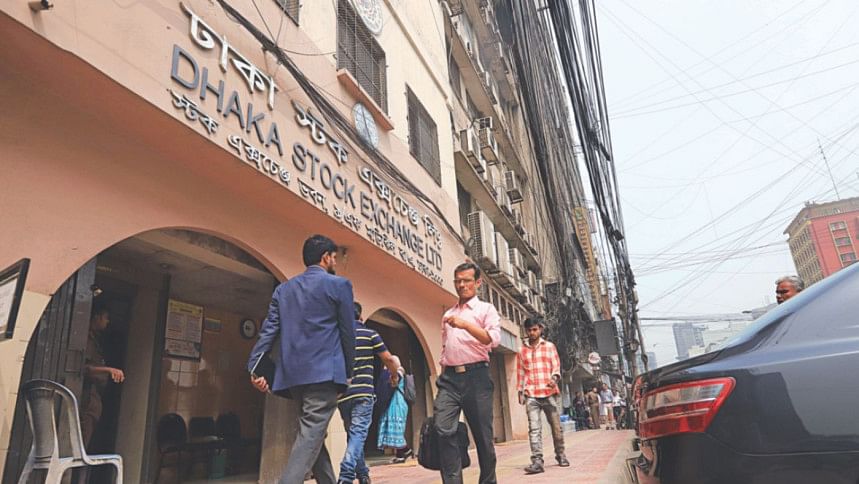 Stocks in Dhaka remained almost flat today while turnover rose slightly amid the intensification of the coronavirus infections.
The DSEX, the benchmark index of the Dhaka Stock Exchange (DSE), edged up 4 points, or 0.06 per cent, to 7,085 at the end of the day.
At the premier bourse, turnover, an important indicator of the market, rose 9 per cent to Tk 1,254 crore.
At the DSE, 171 stocks went up, 163 down and 46 remained unchanged.
Stocks of Bangladesh Shipping Corporation traded highest worth Tk 86 crore followed by Orion Pharmaceuticals, British American Tobacco Bangladesh, Beximco Ltd, and Bay Leasing.
Shyampur Sugar Mills topped the gainers' list that rose 9.97 per cent followed by Zeal Bangla Sugar Mills, Union Insurance, Aramit Cement, and BD Thai Food.
Takaful Insurance shed mostly that eroded 3.6 per cent followed by Titas Gas, Fas Finance, Western Marine Shipyard, and Bay Leasing.
The Chittagong Stock Exchange also rose today. The CASPI, the main index of the bourse of the port city, went up 26 points, or 0.13 per cent, to 20,747.
Among 309 traded stocks, 129 advanced, 102 fell and 41 remained the same.