Women's employment in banks rises slightly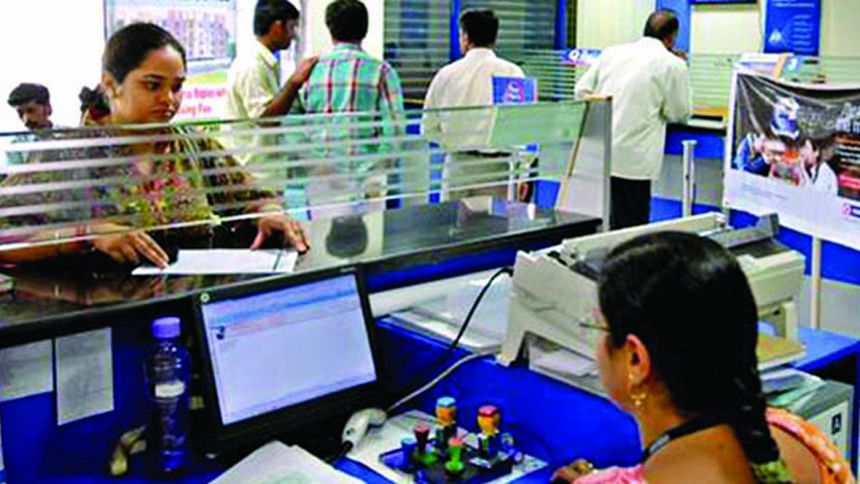 The rate of employment of women in Bangladesh's banking sector has slightly increased to 16.3 per cent in June this year from 15.2 per cent four years earlier. 
However, such a meagre development is not expected given the country's impressive economic growth in recent years, opined two female economists.
The infrastructural support dedicated for women are not adequate, which has created a major roadblock to strengthening females' participation in banking jobs, they said.
A good number of women usually secure appointment letters for jobs but many resign at one point giving priority to household responsibilities.
The total number of employees in banks stood at 193,742 as of June this year, of which 31,548 are females, as per data from Bangladesh Bank.
The same scenario prevails for entry level banking jobs with females accounting for only 16.86 per cent of the total employees. It was 15.48 per cent in June 2019.
Participation of females in the country's overall labour market has got stuck in recent years, said Fahmida Khatun, executive director of the Centre for Policy Dialogue.
Females comprise around 36 per cent of the total workforce in the country's employment sector, she said.
The ratio has remained almost the same in the last couple of years, she said.
Participation of females in the job market had earlier gone up substantially, but the growth has recently decelerated, Khatun said, adding that the lower growth has been reflected in the country's banking sector as well.
"It is much difficult for a woman to continue her job in comparison to a man given the responsibilities stemming from households," she said.
On top of that, the females have to play a pivotal role in rearing children, creating enormous difficulties in preforming their jobs in an efficient manner, she said.
The number of daycare centres is still very low than what is required, which is why women face a drastic challenge in undertaking jobs, she said.
Sayema Haque Bidisha, a professor of the University of Dhaka's economics department, said the country has managed an impressive economic growth in the last couple of years but the ratio of female participation in the job market has not increased in keeping with the times.
In addition, very few women usually get the scope to promote themselves to policymaking levels, she said.
In June this year, the percentage of mid to high-level staff was 15.83 per cent and 9.55 per cent respectively in contrast to 15.3 per cent and 8.5 per cent.
Working women are facing a lack of several infrastructural facilities, such unavailability of transportation and training centres to improve their skills, Bidisha said.