CPD POWER AND ENERGY STUDY
Private sector's engagement in COP26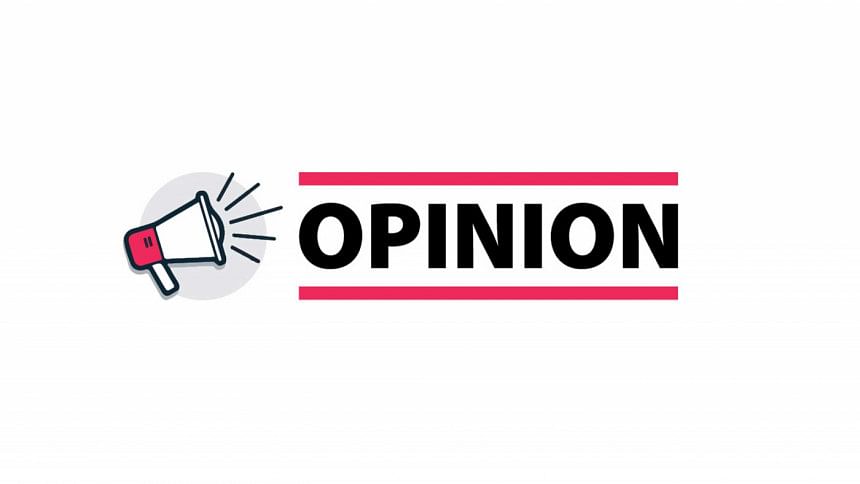 The private sector took part in the COP26 and made commitments and initiatives with a view to contributing to reducing carbon emission, thereby achieving net zero emission by 2050.
Their engagements were in the form of improvement in corporate governance, capital mobilisation for climate action, financing, offering technologies, and data support.
Such engagements are being planned to attain through different forms of cooperation within the private sector such as alliance building, developing blended finance initiatives, issuing joint statement in support of the sectoral value chains and collaborating with the government in developing climate-related criteria and standards, and involvement with development financial institutions in exploring financing options.
Majority of the private sector-led initiatives have started over the last several years. They have been concretised and strengthened during the COP26.
Engagement of the private sector can be categorised into three categories: climate finance and investment; climate governance; and technology and data support.
CLIMATE FINANCE AND INVESTMENT
The Glasgow Financial Alliance for Net Zero (GFANZ), launched in April, 2021, announced in the COP26 that its coalition partners, including 450 finance firms, across 45 countries will align their financing activities to net zero emissions.
The firms include banks, insurers, pension funds, asset managers, export credit agencies, stock exchanges, credit rating agencies, index providers and audit firms. A major drive of this alliance will be to support companies working in carbon-intensive sectors to help in the transition process to decarbonise their activities. It will soon publish a list of Net Zero Banking Alliance members. 
The total finance managed by these companies is about $130 trillion.
The private sector has also come forward to work on climate risk management. The cooperation will target to help transform financial architecture through climate risk management, climate-related investment returns and mobilisation of private finance. As part of the process, 33 central banks have committed to undertaking climate-related stress tests of financial firms with a view to facing climate-related risks.
Another partnership called Climate Finance Partnership (CFP) comprising Black Rock and the governments of France, Germany, and Japan as well as a number of leading impact US organisations have undertaken an initiative to accelerate the flow of capital for climate-related investments in emerging markets. This will be a blended finance initiative, which will help private finance to de-risk their investments in emerging countries considering the climate-related vulnerabilities.
However, the private sector is still behind in climate finance although their participation has increased over the years. In FY2020, the private sector has contributed about $310 billion with a rise in investment of 18 per cent on a year-on-year basis.
A major weakness of this investment is that over 90 per cent of these investments are targeted to mitigation-related activities. Only a negligible amount ($46 billion) is targeted at adaptation purpose.
The private sector's mitigation finance is targeted at energy and transport sectors with a view to developing new energy-efficient technologies, renewable energy, and clean transport sectors.
On the other hand, global major brands, retailers and other companies, which comprise 778 businesses, urged the G20 countries to take action to limit the global temperature to 1.5C. These businesses employ 10 million people across the world.
They expressed their desire to work with major economies and requested the G20 governments to take action to strengthen the nationally determined contributions to halve global emissions by 2030, end new coal power development and develop plans to phase out coal-fired power generation for advanced economies.
These companies also called for removing barriers to corporate purchasing of 100 per cent renewable electricity and aligning public finance to develop fiscal policies required as part of supporting adaptation and resilience measures. They also requested for ensuring appropriate pricing signals by removing fossil fuel subsidies by 2025, making climate-related financial disclosure of risks, opportunities and impacts mandatory for corporations.
The fashion industry, which is a major contributor to global carbon emission, has expressed its desire under the Fashion Industry Charter for Climate Action. The initiative comprises 130 companies and 41 supporting organisations, including Burberry, H&M Group, VF Corporation, Adidas, Kering, Chanel, Nike, and Puma as well as suppliers such as Crystal Group and TAL Apparel. The companies have updated their previous target of 30 per cent aggregated GHG emission reduction by 2030.
Another initiative called the Glasgow Declaration on Zero Emission Cars and Vans has pledged to accelerate its transition to low-carbon emission vehicles. Main signatories include Ford and General Motors and major corporate purchasers of vehicles, including LeasePlan, Sweden's Volvo Cars, Daimler AG's Mercedes-Benz, China's BYD Co Ltd, and Jaguar Land Rover, a unit of India's Tata Motors Ltd.
The Climate Group EP100 is another initiative to develop energy-smart companies by addressing the climate change. The group aims to raise energy productivity through lowering emissions and improving competitiveness. Such an initiative will help accelerate clean energy transition.
The World Bank is working on climate change through its Climate Change Action Plan for 2021-25. The main objective is to support countries for green, resilient and inclusive development by helping governments and private sectors in reducing emissions.
CLIMATE GOVERNANCE
A number of initiatives have been identified with a view to standardising the reporting of private companies in alignment with climate-related reporting and practices.
The government of the UK made it mandatory for large companies to disclose data in alignment with the recommendations of the Task Force on Climate related Financial Disclosures (TCFD). Such a disclosure help companies take risk-adjusted decision against systemic issues such as climate change.
The TCFD recommendations focus on four areas: (a) governance: disclosure of companies governance around climate-related risks and opportunities; (b) strategies: disclosure of actual and potential impacts of climate-related risks and opportunities on company's businesses, strategy and financial planning; (c) risk management: disclosure of companies identities, assesses and manages climate-related risks;  and (d) metrics and targets: disclosure of metrics and targets used to assess and manage relevant climate-related risks and opportunities.
According to the TCFD's Annual Report of 2021, a total of 1,651 companies' disclosures have been reviewed. Similar types of standardisation and reporting initiatives have been undertaken for other major climate emitter sectors
TECHNOLOGY AND DATA SUPPORT FOR PRIVATE SECTOR
The private sector could be better supported through technologies and data. According to various news reports, Google develops geospatial data and data analytics that could better support its users against climate-related decision making.
Google is working with DeepMind with a view to improving its energy efficiency in its data centres. Similar kinds of artificial intelligence have been used by other companies that offer services to individuals and companies to take climate-smart decisions.
LESSONS FOR BANGLADESH IN MOVING TOWARDS LOW CARBON EMISSION
Bangladesh has already indicated that it targets to improve its clean energy base to 40 per cent by 2041. This would amounted to be 24,000 MW of electricity to be generated through renewable energy. In this regard, the prime minister has urged developed countries and big financial and tech companies to invest in Bangladesh for clean energy.
In fact, Bangladesh needs support in terms of financing, investment, and technology and data support with a view to developing its clean energy base. In this context, Bangladesh's Central Bank and private commercial banks, including multinational commercial banks working in Bangladesh, could seek support of global major financing alliance such as GFANZ, CFP, and EP100.
With a view to promoting carbon-free transport sector, Bangladesh government could seek support from the Glasgow Declaration on Zero Emission Cars and Vans where major transport companies are involved.
Bangladesh's major export product, apparels, would require to standardise its energy use by reducing fossil fuel and increasing clean energy. In this connection, associations like the Bangladesh Garment Manufacturers and Exporters Association (BGMEA) and the Bangladesh Knitwear Manufacturers and Exporters Association (BKMEA) should immediately take necessary measures with regard to the Fashion Industry Charter for Climate Action.
Major local companies should start working with their buyers and brands in developing their clean energy base in textiles and apparel production. Necessary standardisation and certifications need to be introduced at the factory level with the support of major global initiatives. These standards and certificates should highlight energy efficiency, clean energy development, and recycling wastes to promote circular economy.
The author is research director of the Centre for Policy Dialogue