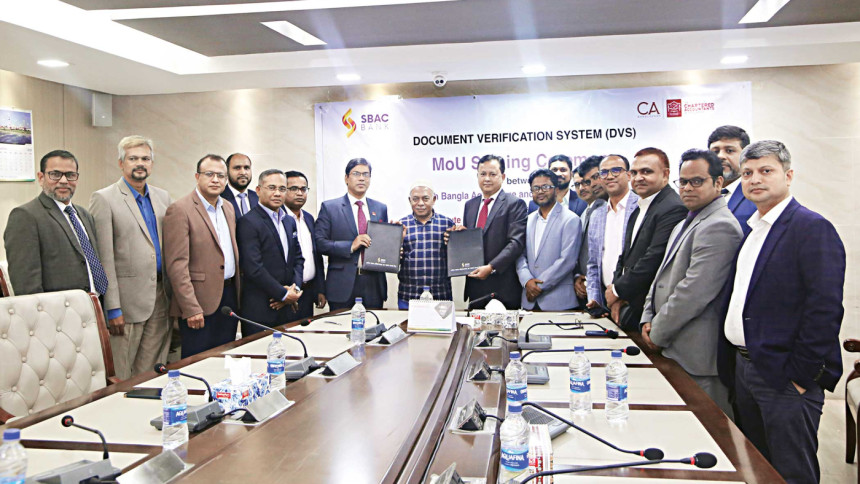 South Bangla Agriculture and Commerce (SBAC) Bank and the Institute of Chartered Accountants of Bangladesh (ICAB) signed a memorandum of understanding (MoU) over documents verifications system (DVS) in Dhaka recently.
Habibur Rahman, managing director of the SBAC Bank, and Md Shahadat Hossain, president of the ICAB, signed the MoU at the bank's head office in the capital, said a press release. Under the deal, the SBAC will get access to use documents verification system (DVS) for verifying the authenticity of audited financial statements of different entities.
Abdul Kadir Molla, chairman of the bank, Ziaur Rahman Zia, independent director, Md Nurul Azim, deputy managing director, Mohammad Asadul Haque, senior executive vice-president, Md Mokaddess Ali, Md Abdul Mannan and Asif Khan, executive vice-presidents, were present.