BGMEA, EBL launch co-branded Visa credit cards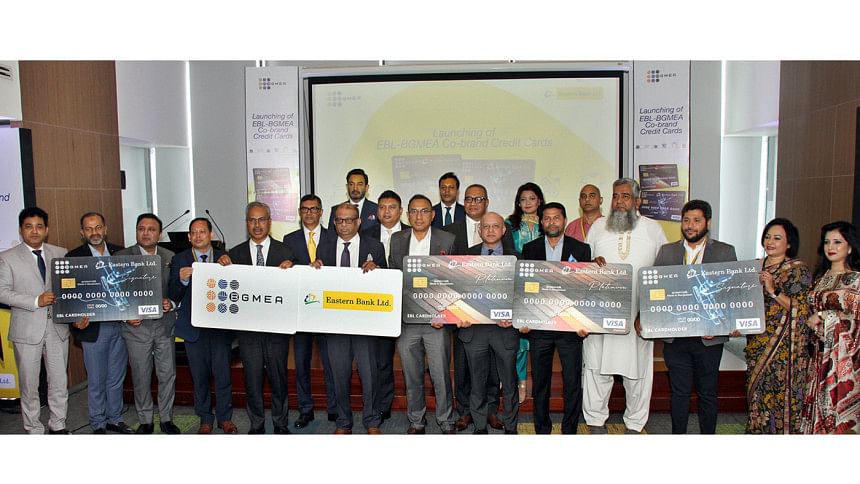 Eastern Bank Limited (EBL) and the Bangladesh Garment Manufacturers and Exporters Association (BGMEA) in association with Visa have launched co-branded credit cards.
The co-branded cards, exclusively designed for the BGMEA in two variants -- Platinum and Signature -- will provide financial solutions to its employees and member organisations with a safer and more convenient payment option.
Faruque Hassan, president of the BGMEA, inaugurated the products at a programme held at the bank's head office in Dhaka yesterday, said a press release. 
"Our collaboration with EBL has always been strong, and we're excited to expand it with this new offering. We are committed to strengthening our partnership with EBL to bring more value to our members through innovative solutions," said Hassan.
Two free supplementary cards will be available against a primary credit card issued. Cardholders will have access to EBL 24 hours call centre for prompt support.
Among others, Ali Reza Iftekhar, managing director of EBL, and senior officials from all sides were present.