Awareness key to raising demand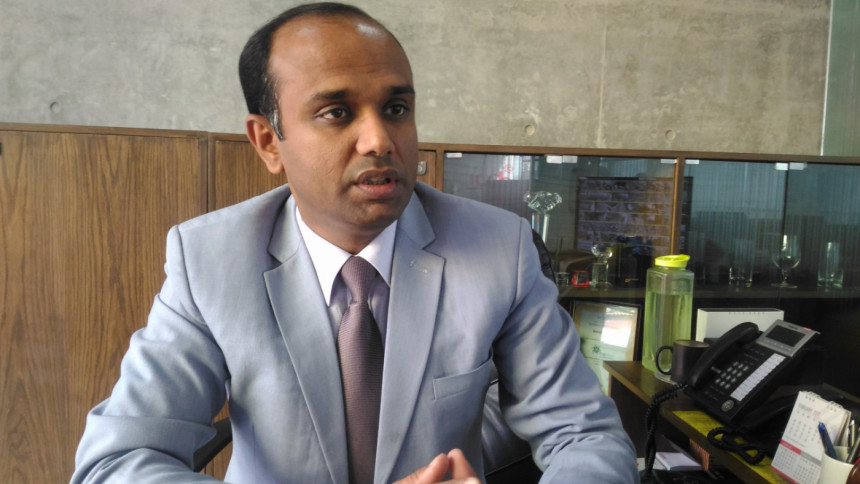 A regulatory body has to be set up and awareness among users should be created to support the growth of Bangladesh's liquefied petroleum gas (LPG) industry, said a top official. 
MM Jasim Uddin, head of marketing of Bashundhara LP Gas Ltd, a company of Bashundhara Group, said the government should regulate the sector properly through a regulatory body to ensure smooth transition from heavily carbon-emitting fuels to clean fuels within 15 to 20 years.
"Awareness is also needed to change the consumption pattern of the people and boost the use of LPG in households, vehicles and commercial projects."
Bashundhara LP Gas Ltd set up the first private LPG plant in the country. It has a higher production rate than any other filling station in Bangladesh.
The company has a state-of-the-art LPG plant in Mongla which houses six gas storage tanks with a capacity of 500 metric tonnes each. Its 48 filling systems have daily refill capacity of 50,000 units of gas cylinders.
Jasim Uddin said the demand for LPG has risen significantly in Bangladesh with growth of over 42 percent to 45 percent.
Eleven private sector companies are working in the LPG sector in Bangladesh with Bashundhara being the oldest. 
He said LPG prices have gone down by up to 40 percent in the global market in the last three years, and local companies have passed on the benefit to the retail customers.
As a result, a 12.5kg cylinder that cost Tk 1,600 a few years ago now costs Tk 950, which has fuelled the growth in consumption. 
But to move to the clean fuel in a massive way, awareness has to be built. "The private sector alone can't raise awareness. The government has to come forward."
Jasim Uddin said giving licences to companies in the LPG sector is not enough. So far the government has offered about 40 licences.
Of them, about eight large entrepreneurs will make a foray into the LPG market, he said.
"But if there is no hike in demand for LPG new investors will face troubles. The demand has to be created."
Jasim Uddin said there are 70,000-80,000 pickup vans, 150,000 CNG-run auto-rickshaws and 80,000-90,000 microbuses that are used for commercial purposes in Bangladesh. These can use LPG, he said.