Govt's borrowing from banks almost half of its plan
It borrows more through savings certificates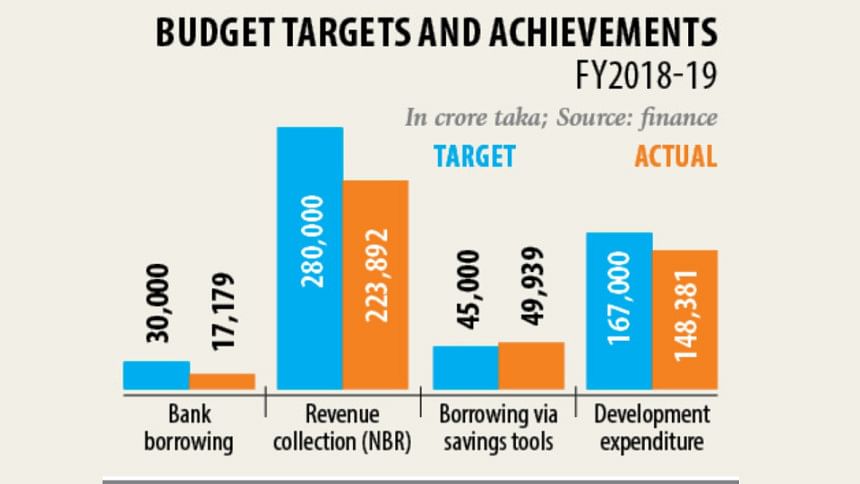 The government's bank borrowing last fiscal year was almost half of what it had planned to, thanks to its lower development expenditure and higher sales of national savings certificates, much to the relief of the cash-strapped banking sector.
In fiscal 2018-19, Tk 17,179 crore was borrowed from the banking sector although the target set at the beginning of the year was Tk 30,895 crore, according to data from the Bangladesh Bank.
The difference was made up by extensive sales of savings certificates: Tk 49,939 crore against the target of Tk 26,197 crore. Furthermore, the need to borrow from banks was not pressing as implementation of the development budget lagged.
The ministries and divisions could not spend Tk 18,619 crore of the development budget of Tk 167,000 crore, according to the data from the planning ministry.
Similarly, the full allocation for non-development purposes and subsidies was not used up, said a finance ministry official.
The lower expenditure on all fronts also cushioned the blow of the National Board of Revenue missing its collection target of Tk 280,000 crore by a staggering Tk 56,108 crore.