'PCB may ask for compensation before touring BD'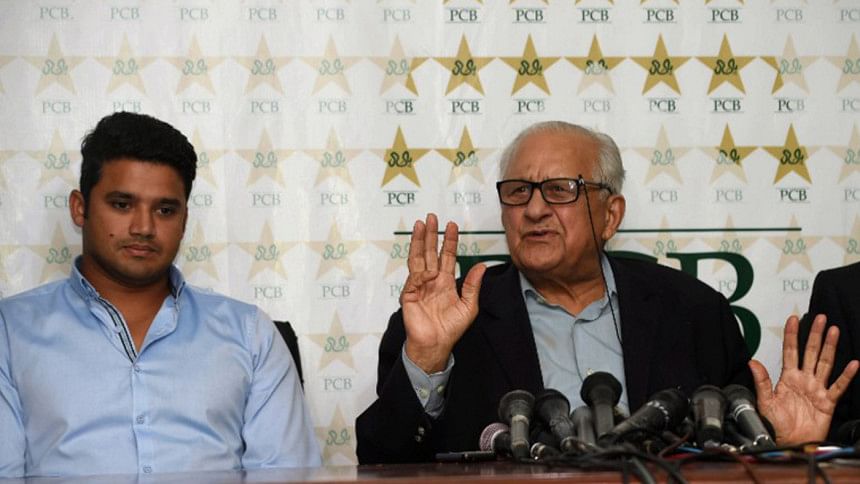 Pakistan Cricket Board (PCB) chairman Shaharyar Khan has said they may ask Bangladesh for compensation for not touring Pakistan before agreeing to visit them for a series in July-August this year.
Talking to newsmen on Monday, the chairman said, "We want to host Bangladesh but its chances are not bright. As we already toured Bangladesh in 2015 and they did not turn up in Pakistan in return [on security grounds], we may ask them to compensate us financially if they want us to tour them again in July-August this year."
Bangladesh had last visited Pakistan for a bilateral series in 2003.
The PCB does not want to host Bangladesh in the UAE because of the latter's unattractive market value due to which the PCB had to suffer from financial loss.
The chairman said the upcoming meeting of the ICC on April 24 was very important as Shashank Man­ohar had withdrawn his resignation as ICC president last week, acknowledging the resolution passed by all cricket boards requesting him to withdraw his resignation.
"We will hold separate meetings with Bangladesh and India besides meeting Giles Clarke [ICC Task Force head on Pakistan] to discuss bilateral relations," he said.
He informed media persons that Clarke had asked him to reach Dubai well before the meeting so that they could discuss ways for resumption of India-Pakistan bilateral series.
Shaharyar said the PCB would make it clear to the BCCI that they (PCB) would sue them (BCCI) if the latter did not honour the MoUs signed between them in 2014 for resumption of bilateral series.
He further said return of Manohar had brightened chances of approving a new constitution for the ICC under which there would be no role for the Big Three (India, England and Australia).
Shaharyar said the PCB had raised some objections to the constitution in which the Zimbabwe Cricket Board was not treated fairly, since the country was a full member of the ICC.
He said there were reports that India would support the proposal of removing the Big Three formula but on the other hand they would ask for more share from ICC's annual income.
The PCB chief added that decision in this regard would be taken after reviewing the market value of Indian team in the eyes of broadcasters.
Copyright: Dawn/Asia News Network (ANN)