South Africa tour of New Zealand, 2nd ODI
Ross Taylor sets NZ record with 17th ODI century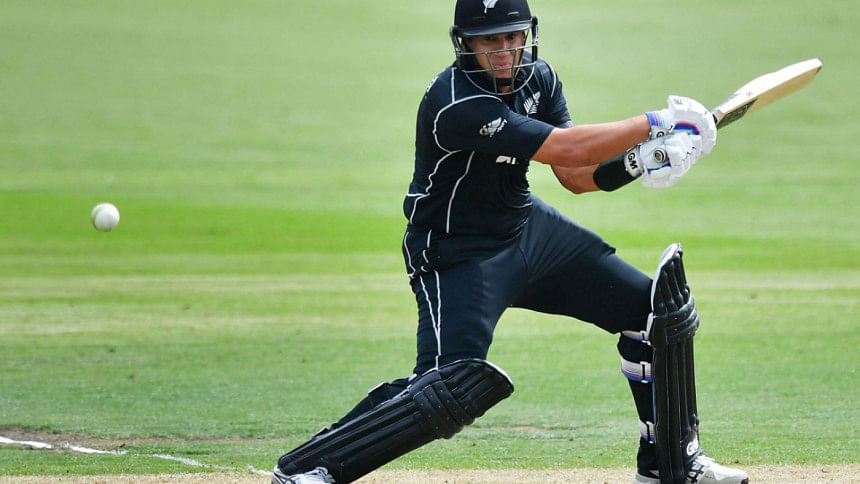 With one final blow off the last ball of the innings, Ross Taylor completed his 17th century for New Zealand, setting a record for ODI cricket at Hagley Oval today.
Taylor moved one century ahead of former opener Nathan Astle as his 102 not out off 110 balls pushed New Zealand to a competitive 289 for four in the second ODI against South Africa, reports nzherald.co.nz
The veteran celebrated with a mighty swish of his bat as the ball from Wayne Parnell flew to the cover boundary.
Taylor and Jimmy Neesham put on an unbroken record stand against South Africa for the fifth wicket, 123 overtaking the old mark of Adam Parore and Shane Thomson at Centurion in 1994-95.
New Zealand, 0-1 down in the five-game series, needed Taylor to go big once captain Kane Williamson had departed for 69, the pair having shared their 11th century stand, for the third wicket.
He found ideal support from lefthander Neesham, who was due to perform for New Zealand and obliged with 71 not out off 57 balls.