Primary, Secondary Edn: New curriculum to be delayed by another year
Likely to be introduced in January 2023; preparations hampered by pandemic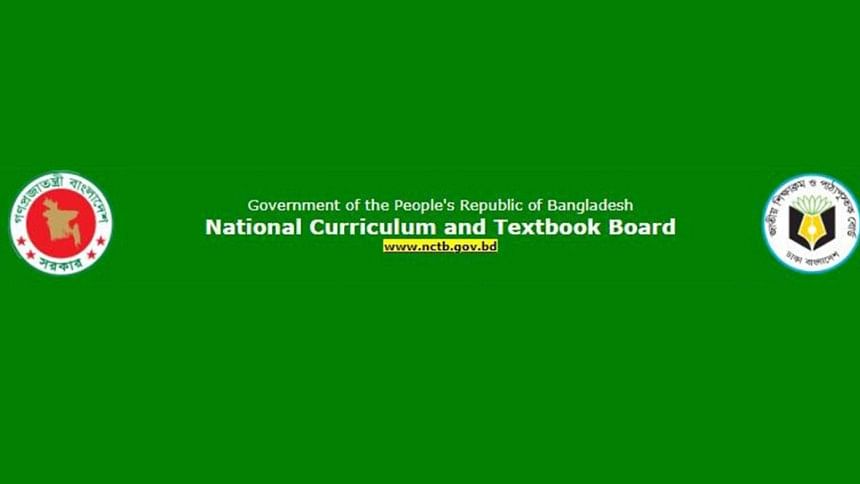 The introduction of the new primary and secondary education curriculum will be postponed for the second time as the authorities could not finish preparing the new textbooks amid the pandemic.
The National Curriculum and Textbook Board (NCTB) originally planned to introduce the new curriculum for the students from January 2021.
Due to the pandemic, the government decided that the introduction of the new curriculum would take place from January 2022.
But that has now been set back to January 2023, two top education ministry officials told The Daily Star yesterday.
The decision was made at a virtual meeting on Thursday of top officials of the education ministry and primary and mass education ministry, they said.
"It was decided that students of classes 1, 6 and 7 will get the books in January 2023," said a top official who attended the meeting.
Education Minister Dipu Moni, Primary and Mass Education State Minister Zakir Hossen, top officials of secondary and higher education division, technical and madrasa division, primary and mass education ministry and NCTB attended the meeting.
"We will work in line with the meeting decision. We will take steps after seeing the meeting resolutions," NCTB Chairperson Prof Narayan Chandra Saha told The Daily Star.
In the meeting it was also decided that new books for classes 1, 6 and 7 will be given to some schools in 2022 as part of a pilot programme. NCTB officials said the government took the decision when they were facing problems regarding the preparation of new books.
By now all the manuscripts for the books were supposed to have been prepared and NCTB was supposed to go for tender process of printing of the new books, said NCTB sources.
"But we could not finish the new books," said an NCTB member.
The new curriculum will emphasise competency rather than theoretical knowledge.
The NCTB has set 10 main competencies that a student will achieve after grade 12.
Those include a student's ability to communicate, collaborate, express themselves, honour other people's opinions, think critically and solve problems.
The curriculum also places emphasis on learning languages, communication, mathematics and reasoning, science and technology, the ICT, environment and climate, and values and morality.
In the new curriculum, NCTB did not make any proposals for holding Primary Education Completion Examinations (PECE) in grade 5 and Junior School Certificate Examinations in grade 7.
It also proposed to dissolve the science, humanities and business disciplines and suggested holding the Secondary School Certificate and its equivalent exams in just five subjects, based on the syllabus of grade 10 only.
The Higher Secondary Certificate exams will be held in two phases: in grades 11 and 12. The new curriculum also proposed a two-day weekend -- Friday and Saturday -- in schools, instead of just Friday.
The last time the curriculum was revised was in 2012.