Rangpur City Polls: EVM, CCTV to get a limited tryout
If successful, the technologies would be used in other polls, say EC officials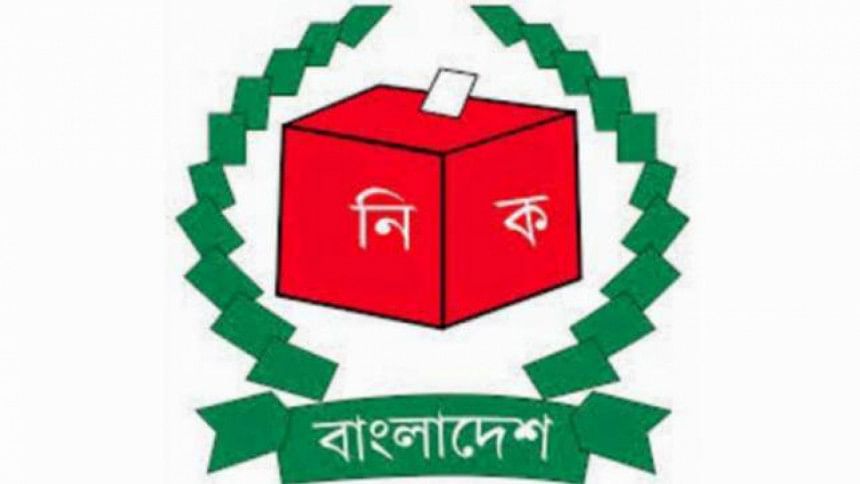 The Election Commission has decided in principle to use CCTV cameras and electronic voting machines (EVM) at a few polling stations during the upcoming Rangpur City Corporation polls.
If they work well, they would be used in other city polls and even in the next parliamentary elections, said officials.
"Lessons learnt through this election will be applied in the subsequent city corporation polls and may also be used in the parliamentary elections," Election Commissioner Brig Gen (retd) Shahadat Hossain Chowdhury told The Daily Star yesterday.
The decision was made at a meeting of the committee on "national identity card, voter list and use of technologies in the election management" held at Nirbachan Bhaban yesterday.
As many as 13 candidates have submitted their nomination papers to vie for the mayoral post in Rangpur city polls scheduled for December 21. Around 3.88 lakh voters are expected to cast their votes in the polls.
During the talks between the EC and the political parties, a number of political parties, including the BNP, opposed the use of EVM in the polls.
Some of them also demanded installation of CCTV cameras in the polling stations.
City corporation polls in Rajshahi, Khulna, Barisal, Sylhet and Gazipur are likely to be held before the national elections scheduled for early 2019.
In yesterday's meeting, the commission decided in principle to install CCTV cameras in three polling stations so that voting could be monitored locally as well as centrally, and use EVMs in one polling centre.
The election officials and voters of the area would be given necessary training to that end.
The commission is also planning to set up a central control room to monitor all TV news channels. The control room would have videoconference arrangements so that election commissioners and the returning officer could communicate. There will also be a complaint management system.
"We have primarily decided to take these initiatives in Rangpur City Corporation polls for better management and monitoring of the election," Shahadat said.
The commissioner added that the decisions would be placed before the commission for final approval.