Asaduzzaman Noor in Nuhash's debut thriller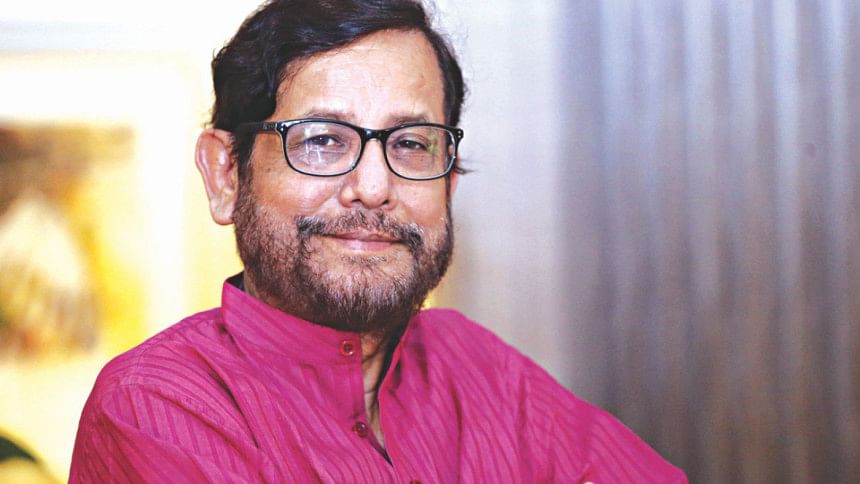 Seasoned actor Asaduzzaman Noor has cemented a reputation as one of the finest actors of our time before his cause to serve the nation as minister of Cultural Affairs. His involvement in showbiz has lessened since then due to hectic schedule, but he appeared in a play last year during Eid ul Fitr. After over a year, Asaduzzaman Noor is to act in another play for Eid ul Azha. Titled "Hotel Albatross", the play is scheduled to air during the first day of Eid at 9:30pm on GTV. 
Scripted and directed by Nuhash Humayun, "Hotel Albatross" is about suffering during a tempestuous time. "Although Nuhash is very young, he has a clear vision of how he would execute the narrative. This play may not bowl over audiences, but it will bring wonder, and pondering. The play depicts the impulse behind murder, and we will be able to see how effectively it has been executed after its release," elaborated Noor.
Last year, Asaduzzaman Noor played the lead role in "Matir Pradeep", aired on BTV, and co starred by Suborna Mustafa. On July 29, Noor hosted a programme titled "Bela Obela Sharabela" on Desh TV, where the legendary actor Nayak Raj Razzak had his final appearance. For two hours, the late actor shared stories of his life and work with Noor as the anchor. "He seemed to be in good health and spirit on the sets," reflected Noor, "we had a heartfelt discussion for a long stretch of time, and I still cannot believe that he is no more. May Allah grant him eternal peace."