"Khobor-walader Khobor" on BTV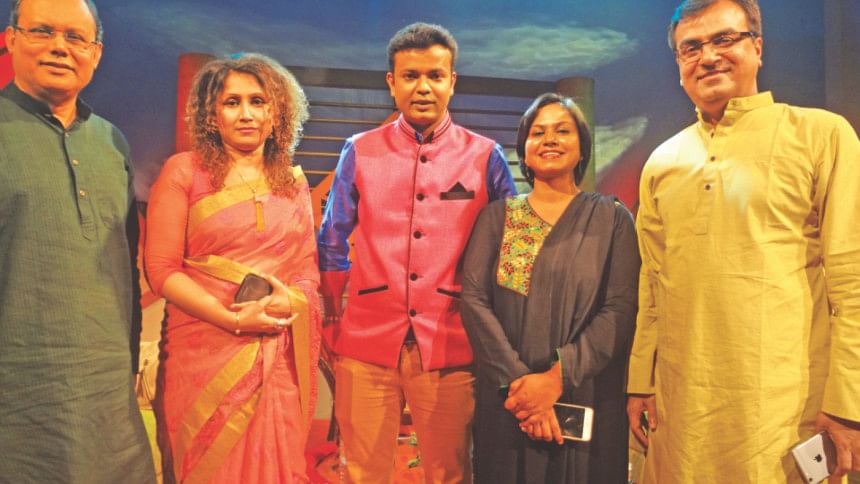 Eid special magazine programme "Khobor-walader Khobor" featuring news personalities will go on air on BTV during Eid.
Produced by Mohammad Nasir Uddin and hosted by Iqbal Khondker, the show features senior journalists Monjurul Ahsan Bulbul, JI Mamun, Samia Rahman and Farzana Rupa. Also the show will have two songs sung by Lopa Hossain and Rauma, and six small plays performed by a bunch of news presenters and reporters.