Wazuddin Mamun's 'Secretive Works of an Outsider' at Kala Kendra
Unconventional artist Wazuddin Mamun's solo exhibition is underway at Kala Kendra, Mohammadpur in the capital. Professor Nisar Hossain, renowned artist-critic and Dean of the Faculty of Fine Art, University of Dhaka, talked about the exhibition titled Secretive Works of an Outsider at the inaugural ceremony held on August 24.
Born and brought up in Old Dhaka's Soarighat and Bangshal areas, Mamun's ancestors were experts in handling led machines. His paintings too, contain forms similar to different parts of machinery. Even though he never received any direct inspiration from his family to paint, yet, he got addicted to it when he found a three-coloured ball pen in 2002-2003 and started drawing. Later, he got introduced to USA-based Bangladeshi artist Azharul Haque Makhan, and art hubs like Chhobir Haat and Charukala, DU. 
At one point, Mamun's family regarded his work as the by-product of his "madness", since creating those would require money with no return. Mamun, too, felt the same and gradually became frustrated and secluded. Yet, he continued art practice.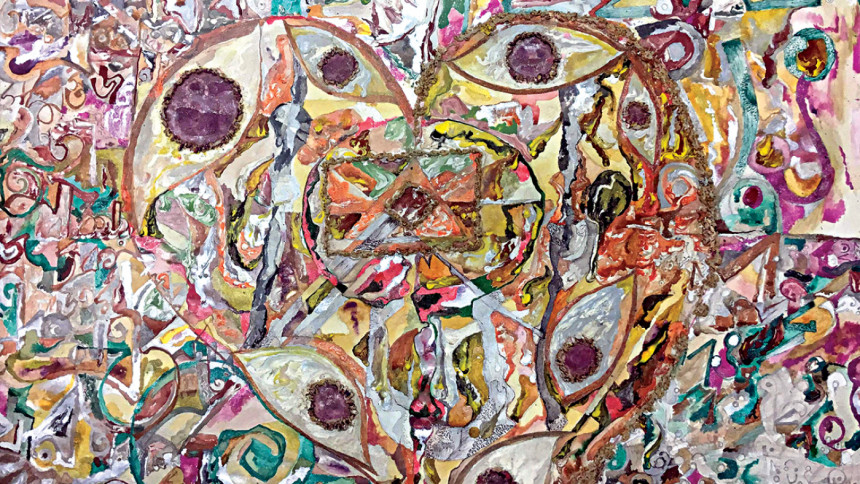 One day in 2017, Mamun left all his artworks at Charukala premises out of anger and spite. A young and benevolent artist, Shahabuddin Sheikh, collected the works and took them to Professor Nisar Hossain, who became interested in Mamun's works. After a while, they found the artist, who told them that he was in a destitute situation. 
"One has to reflect Mamun's personal accounts and tales prior to him becoming an artist," says Wakilur Rahman, prominent artist and curator of the show. "Considering his arts done on diverse media like oil on paper, watercolour, ball pen and other elements, he is extremely talented. However, we do not know much about his artistic philosophy as of yet," he notes.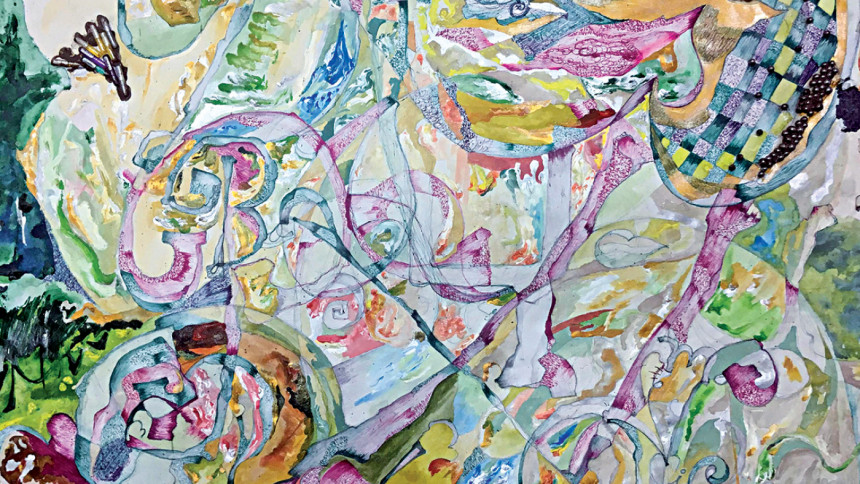 The exhibition is open daily from 4:30 pm to 8 pm till September 16, and is a great showcase of the great talent of the 'outsider', Wazuddin Mamun.