Udichi stages 'Akrosh'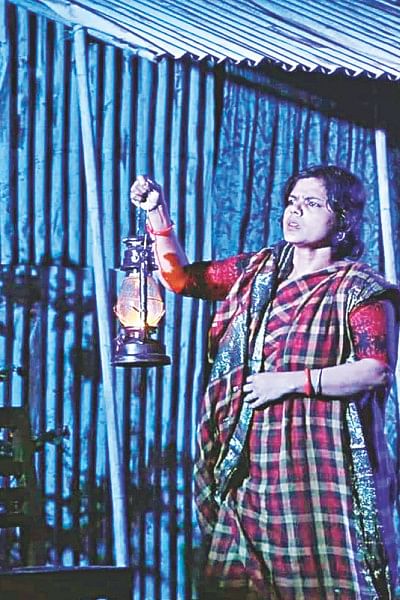 Akrosh (The Wrath), a play about the social discrimination faced by farmers, was staged by Udichi Shilpi Goshthi at the Mymensingh Zila Shilpakala Academy Auditorium, recently.
Written by Dr Prodip Chandra Kar and directed by Abdus Salam Ripon, the play was staged as a part of the yearlong programmes of Udichi Shilpi Goshthi.
The cast of the play includes Molina Debnath, Jamal Uddin, Mridul Sanyal, Sudip Sen, Biju Sutradhar, Mohaiminul Islam Konkon and Abu Sayeed.
The play focuses on how local farmers, the main supplier of agricultural products, are extorted by organised syndicates round the year. The farmers face serious losses every season, and lead a pitiable life, due to the syndicates' control over the markets. At one point in the story, the farmers express their anger over the syndicates, but unfortunately, they get arrested by the police. Eventually, they lose their battle against the influential quarters of the society.
The play was assisted by Ustad AKM Shahabuddin Khan, Sanat Kumar Ghose, Suvra Joarder and Nirmul Basak.
District Cultural Officer Arzu Parves, and Sarwar Jahan, were present at the inaugural ceremony of the play.