Are we doing enough to preserve Nazrul's legacy?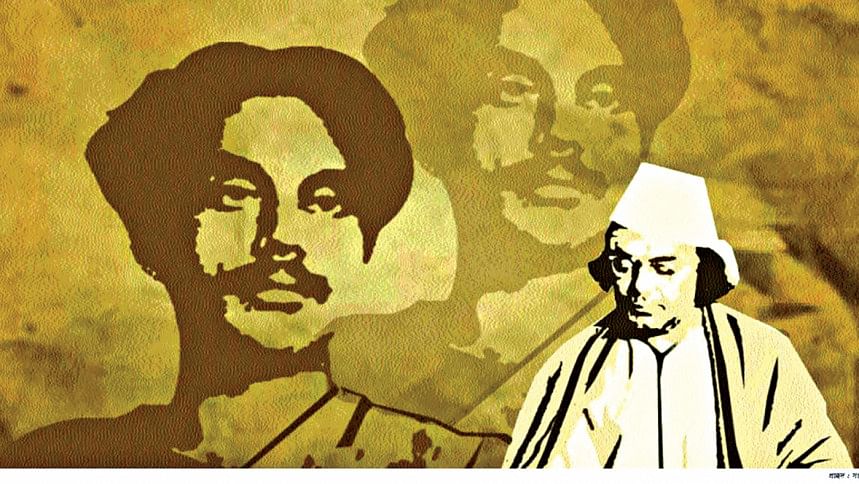 Today marks the 123rd birth anniversary of National Poet Kazi Nazrul Islam, a pioneering figure in Bangla literature.
Be it the courageous roar of rebellion or the face of undaunted faith, National Poet Kazi Nazrul Islam's ideology, philosophy, and his expression has never failed to speak for the common masses. The legendary author was ahead of his time, and presented stories that treasure self-identity, ecocriticism, and most importantly, humanism.
Today marks the 123rd birth anniversary of this pioneering figure in Bangla literature. What should be a nationwide celebration of our National Poet, however, is now arguably limited to some organisations going through the motions.
"We only come across performances featuring Nazrul's songs or poems on his birth or death anniversary. Other than that, we seldom come across cultural programmes that are based on Nazrul, despite him being our National Poet," asserts Khilkhil Kazi, a renowned Nazrul Sangeet artiste and the poet's granddaughter.
While cultural programmes are evident in schools and colleges, there is limited integration of Nazrul's artistic creations and his ideology in universities, according to Nazrul exponent and cultural researcher Sujit Mustafa. "Nazrul is not present in our higher education system, and neither are we concerned about introducing his mature ideology to our youth." Sujit has received the Nazrul Padak, given by the Kazi Nazrul Islam University in Mymensingh.
While a few institutions have decided to include certain courses featuring Nazrul's literature, it is still not a compulsory course in most universities in Bangladesh. "Rarely do we see Nazrul being represented in the syllabus or curriculum in Bangladeshi institutes, unless the course is Bangla Literature," says Khalequezzaman, an avid Nazrul researcher and the founder of Bashori: Ekti Nazrul Charcha Kendra. "Along with my foundation, we have gone to every district to visit schools, and dissipate the knowledge of Nazrul – we are trying to make children recite 'Bidrohi'. However, how much can we, a single institution, do?"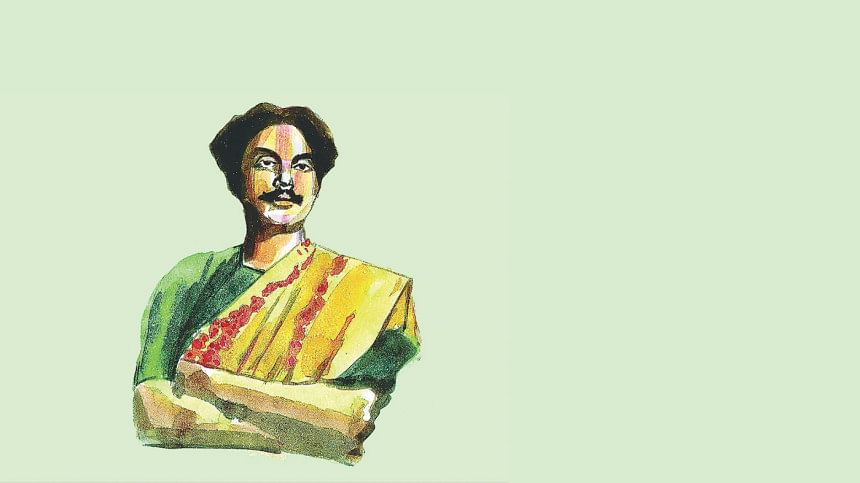 Nazrul also seems to be absent from the mainstream mediums of entertainment. "I feel there is a lapse when it comes to the planning structure of Nazrul Institute", asserts Sujit Mustafa. "This gap results in the reluctance when it comes to adapting and integrating Nazrul in our visual media, which seems to be the most preferred form of entertainment these days," he says.
"There is a lot that can be done to encourage our prominent and promising filmmakers to make Nazrul a part of their creation," he adds. "If the new makers are unaware of Nazrul's creations, it is the authorities who should step up and equip them with the knowledge they need in this regard."
Side-lining the odds, there are some Nazrul lovers who seem to keep coming up with productions based on Nazrul's songs, despite the challenges they face. "The Gems of Nazrul family has been trying to release renditions of Nazrul's songs for a while now," shares celebrated Nazrul singer Sadya Afreen Mallick, the founder of this organisation.
"The masses' understanding of our National Poet's works is tragically limited. Most people know only a handful of Nazrul songs.  We intend to keep releasing   music videos on days of national importance so that the songs can reach the mass and most importantly our youth," she adds.
The lack of funding research and translation is a major barrier in bringing Nazrul to a global audience.
"Other than 'Bidrohi', very few of his work has been translated multilingually. If the government sets out to produce a proper biography with a talented director, it can seriously help our cause," shares Khilkhil Kazi, who insists that modern representation for Nazrul is badly needed.
Our National Poet dedicated his entire life fighting tyranny, social imbalance, and inequality with his words, which have the power to greatly affect the mind of the youth. Hence, the responsibility of dispersing his message falls not only on the government or an institution, but every one of us.