Setting the big stage
Blues Comm chief talks about BCMF15 preparations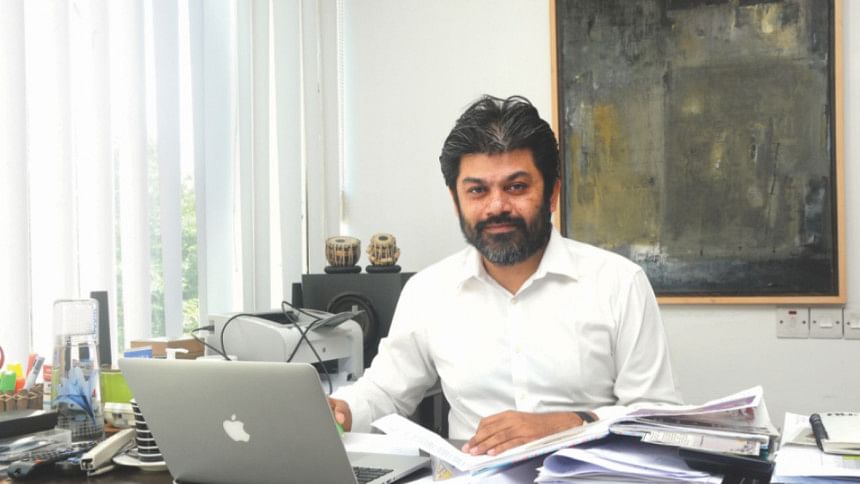 With less than a week to go for Bengal Classical Music Festival 2015 (BCMF15), the biggest music festival Bangladesh hosts, event organisers Blues Communications are working full throttle. Its CEO, Farhadul Islam, spoke to The Daily Star about the preparations and background work of the mega event.
This festival has grown steadily in audience numbers over the last three years. What kind of turnout are you expecting, and how are you preparing to manage them?
Farhad: The interest of the audience has been great in the previous editions, and this time is no different. But more than the numbers alone, we want to make sure that the ambiance is conducive to experiencing classical music, and everyone's safety is ensured. We have closed our registration at about the 50,000 mark, which we think is an optimum number. Also, we are doing everything we can for audience's comfort, including ample amenities. For example, we will have a restroom section entirely for our female attendees, and we will also be closing the entry gates after 1am to ensure safety and a hassle-free experience.
Tell us a little about the background preparation work that goes into the festival. 
Farhad: Our preparations begin nearly a year in advance, so for this edition we started work shortly after last year's festival ended. We recruit a huge number of youths as brand promoters, artiste management and other responsibilities. Most of them have worked with us in previous editions, to the extent that some of those in charge of artiste management are in closer contact with our returning artistes than we are. They are mostly university students with a passion for the work. We look for people genuinely driven to contribute to the festival, because otherwise it can be very tiring to work in a five-night festival.
In terms of logistics, what stage are the preparations at?
Farhad: So far, we're in a good space. All the artistes' visas and flight tickets are done, and we are taking our equipment and other logistics to the grounds today (yesterday). We will begin building it up from Monday. The sound and light engineers are also set to arrive on the same day, so the setup and run-through are complete in time.