Kornia rocks out in new music videos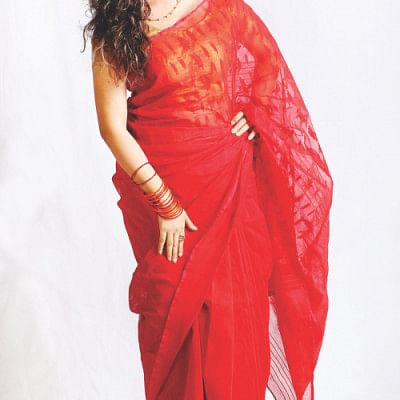 Singer
Kornia's
claim to fame has gotten bigger since making her debut in the music reality TV show "Power Voice", and is working diligently to produce new music every year. The singer recently released a new single along with a music video titled "Tomaye" on October
26,
and has another new music video on the cards.
"Tomaye" was composed and tuned by Setu Chowdhury and was released under the banner of Dhruba Music Station. The video, directed by Tanveer Khan, was filmed at Coke Studio and Channel 9, and featured the singer rocking out with a guitar along with band mates.
In December, the singer will release another single along with a music video titled "Lagbhelki". The song is an upbeat pop number, for which the singer will put her dancing shoes on. The song is composed and tuned by Studio Dockyard, and the video is helmed by Farhad Ahmed.
It seems as though the versatile singer is comfortable in a variety of genres, but the singer has stated she has a fond preference for rock music. "Bangladesh has very few mainstream female rock musicians, and the genre also appeals to a niche audience. So it was a very risky move for me to choose this image. I may have more popularity in Dhaka than in other regions of Bangladesh, but I love rock music, and I am doing my best to include more rock songs in my repertoire," she said.
Kornia is also currently busy with stage shows, and has performed at a show for BPL on November 4. She has more shows scheduled in Dhaka, and is slated to perform in Cox's Bazaar soon.