Saeeda Kamal's solo exhibit at EMK Centre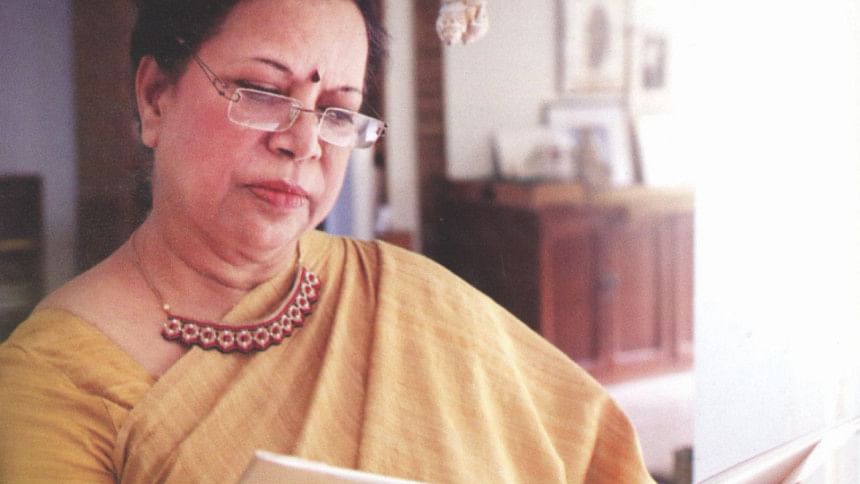 "Nature has so many moods," says Saeeda Kamal. The artist's ninth solo watercolour exhibit is now on at EMK Centre, Dhanmondi. "Nature has always drawn me. It is a part of our heritage," she says.
One of her paintings "Seagulls Worthing" depicts winter birds. The birds' wings have black tips as they seem to merge with the sky and the ground and water below. In another work titled "Silence", is a range of bluish and greenish mountains, which appear to merge with the pale sky above. "My paintings are realistic renderings of nature .There are boats plying, rivers, waterfalls, tiny islands viewed from the shore. These are immense gifts of nature. Even in the darkest moment when nature vents its fury we reaffirm our commitment to the planet. Regardless of its moods, nature unleashes storms and earthquakes, and restores a balance," says Saeeda.
"If nature is a part of our heritage do we have a reason to despair it? " adds the artist.
There is a representation of old Dhaka. There is a boat, with two people carefully balancing it. There is a part of an old green fence covered with green, giving a tranquil effect. There are tubs of flowers with palm trees at the back, and so the list of paintings appears endless.
The show was inaugurated on February 6, and will continue till February 18.