Dr Hira Sobahan's 'Life and the Narrative of Time-1' at AFD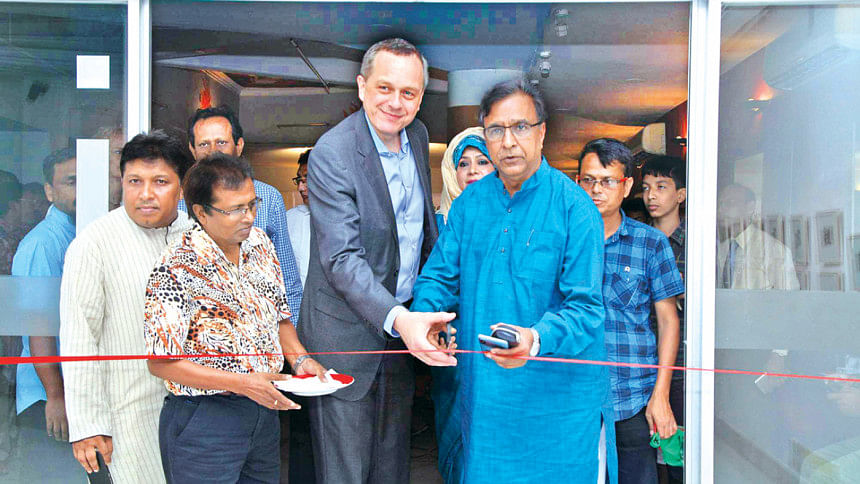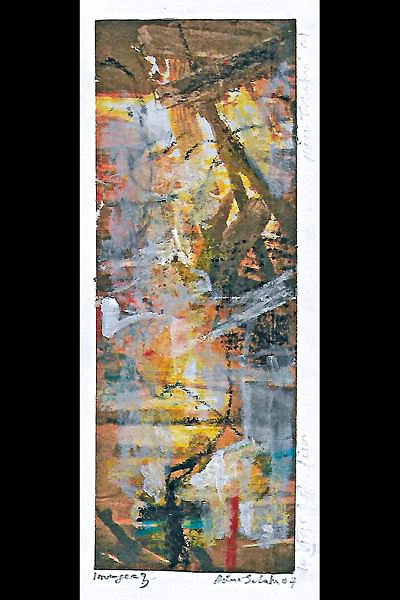 The third solo miniature art exhibition titled Life and the Narrative of Time-1 by artist-professor Dr Hira Sobahan is underway at La Galerie, Alliance Française de Dhaka. K M Khalid MP, the state minister for the Ministry of Cultural Affairs, inaugurated the exhibition as the chief guest on July 12. Frank Grützmacher Técourt, deputy head of mission to the Embassy of France in Bangladesh, graced the inaugural ceremony as special guest.
For his third solo miniature art exhibition, Dr Hira Sobahan has brought about a narrative of the time employing oil pastel, pen ink and acrylic on newsprint. He is particularly conversant with modern approaches of art, namely concrete, semi-abstract and abstract. His artworks depict the natural beauties of this country, the modern way of life, disasters, the various shortcomings of society, and social decadence, among others. Out of his 500 miniature artworks, 101 are on display at the exhibition.
The exhibition is open to all from Monday to Thursday, from 3 pm to 9 pm, and on Friday and Saturday from 9 am to12 noon, and from 5 pm to 8 pm till July 23.
Dr Hira Sobahan (Md Abdus Sobahan) was born in May 24, 1970 at the village of Nandibari, Muktagacha, Mymensingh. He is a well-known print maker, painter, designer, researcher and writer. Currently, he is a professor at the Department of Painting, Oriental Art and Printmaking, Faculty of Fine Arts, University of Rajshahi.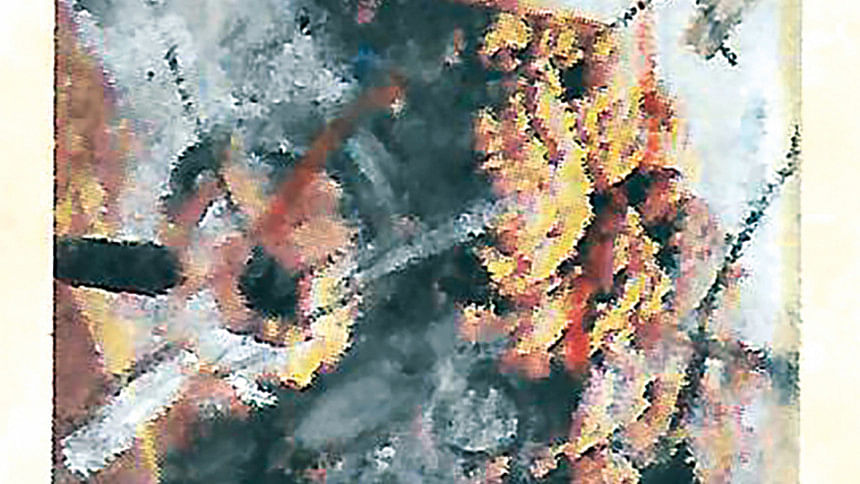 In 2003, he arranged two solo exhibitions at the National Art Gallery of Bangladesh Shilpakala Academy. He has participated in almost 89 national and international art exhibitions and received 8 awards including Bangabandhu Gold Medal, for his arts. His artworks have been preserved in intuitions and personal collections both at home and abroad. His six research articles related to fine arts have been published in recognised journals. Two academic books on the titles 'Fine Art Printmaking' and the 'Technique of Printmaking' have also been published.