Fortifying artistic bonds between Canada and Bangladesh
Charles Pachter's retrospective exhibition at BNM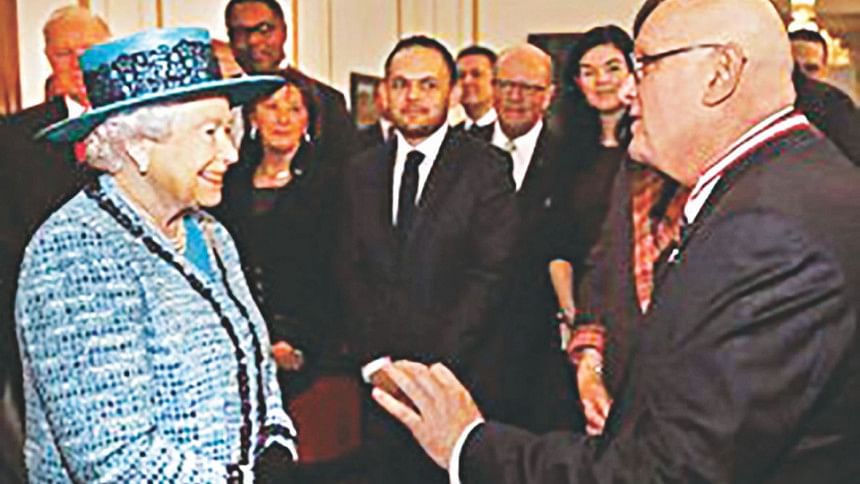 Artists can think beyond borders, with a flair for both reflecting on their own distinctive identities and intermingling with other cultures. Such is the spirit of an exhibition that is now on at Bangladesh National Museum (BNM). BNM in association with the Canadian High Commission in Dhaka, the Canadian Community Arts initiatives (CCAI) and ARTcon organised a retrospective exhibition titled "Quintessential Canadian" of internationally renowned Canadian multidimensional artist Charles Pachter at Nalini Kanta Bhattasali Gallery, BNM, in the capital.
Eminent art connoisseur and Chairman of Bengal Foundation Abul Khair inaugurated the 14-day exhibition as chief guest at a ceremony held at BNM's Kabi Sufia Kamal Auditorium on February 5. Barry Bristman, First Secretary to the Canadian High commission in Dhaka attended the exhibition as guest of honour. Faizul Latif Chowdhury, DG, BNM, delivered a welcome address while the curator of the show, Asma Mahmood, who is also an internationally acclaimed visual artist and curator of CCAI, spoke on the occasion.
"The excellence of Pachter's artistry can be assumed through his artworks found throughout Canada, at the Canadian Embassy in Washington, and many other places of the world," said Abul Khair.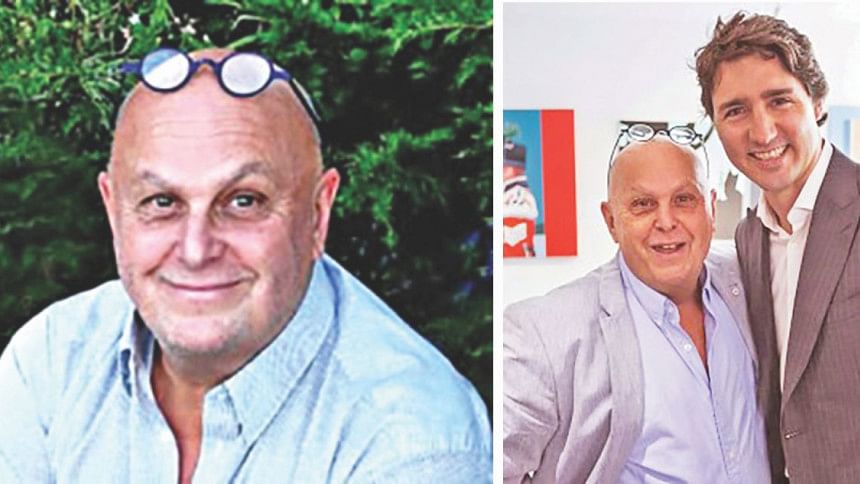 "Charles Pachter's works on flag, the Queen, Maple Leaf, and Moose have become a hallmark of Canadian Art. He is a person of multifarious dimensions, given his identity as an artist, author and more," said Faizul Latif Chowdhury.
"It was an honour for the Canadian High Commission in Dhaka to jointly organise an exhibition of such stature with BNM," said Barry Bristman, expressing optimism that such collaborations between the Canadian and Bangladeshi art communities will be more frequent in the days ahead.
Asma Mahmood explained that the exhibition has been set up in a way in which an element of storytelling is evident, as if there are clusters of conversations going on between two or three paintings.
Barry Bristman and Nain Amyn, director of CCAI, distributed Certificates of Appreciation to Faizul Latif Chowdhury and renowned art collector Durjoy Rahman Joy for making the exhibition a reality.
A delighted Charles Pachter expressed his gratitude to the organisers for holding his exhibition in Bangladesh and went on to praise the hospitality he received from the Bangladeshis. Among others, the Bangladeshi Advisor of CCAI and Director of Gallery Cosmos Tehmina Enayet was also present.
One of Canada's leading contemporary artists, Charles Pachter is a painter, printmaker, sculptor, designer, historian, and lecturer. Born in Toronto, he studied Art History at the University of Toronto, French Literature at the Sorbonne, and Painting and Graphics at the Cranbrook Academy of Art in Michigan. His work has been exhibited at the Art Gallery of Ontario, the Royal Ontario Museum, and the McMichael Gallery. He is represented in public and private collections throughout Canada, and internationally.
Merging the flags of Canada and Bangladesh, the artist has depicted a special work (Giclée -Inkjet on archival paper) for this exhibition. His early works explore collages, found objects, poetry, and experimental forms of expression. Over the years he has honed his creative skills, creating commemorative and iconic imagery, for example the Queen Elizabeth II on the moose.
The exhibition is open from 10:30am to 7:30pm from Saturday to Wednesday and from 2:30pm to 8:30pm on Fridays till February 18.