BANGLADESHI PHOTOGRAPHERS' works in London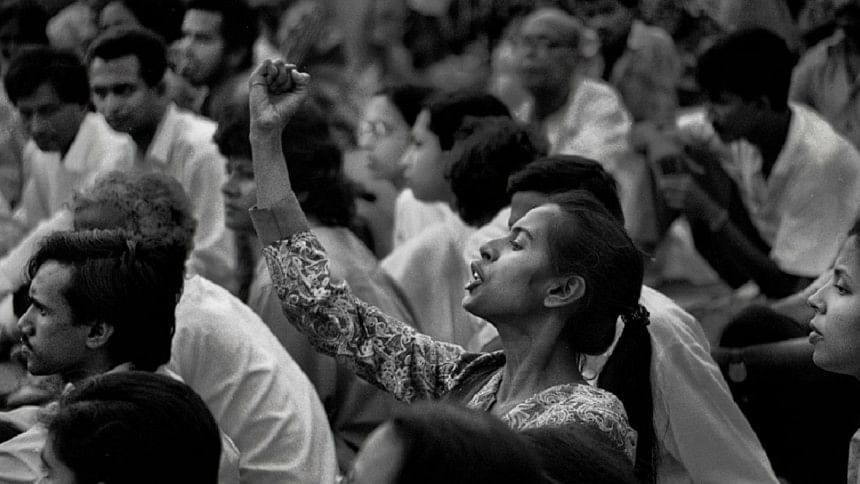 "Defying the Laws of Gravity", a photography exhibition of by seven Bangladeshi photographers opened on March 5 at one of London's leading multicultural arts venues, Rick Mix.
This exhibition is a part of celebration of the 44th anniversary of Bangladesh's independence, says a press release.
Chairman of global photo agency Majority World and Managing Director of Drik, Shahidul Alam introduced the exhibition by describing the journey of Bangladeshi photographers including his own – from the country's birth through the War of Independence to the vibrant nation it is today.
The exhibition showcases seven Bangladeshi photographers -- Abir Abdullah, Anisul Hoque, Jannatul Mawa, Sarker Protick, Shahidul Alam, Taslima Akhter and Tushikur Rahman -- and runs till March 28.