Alia's hockey ordeal for Udta Punjab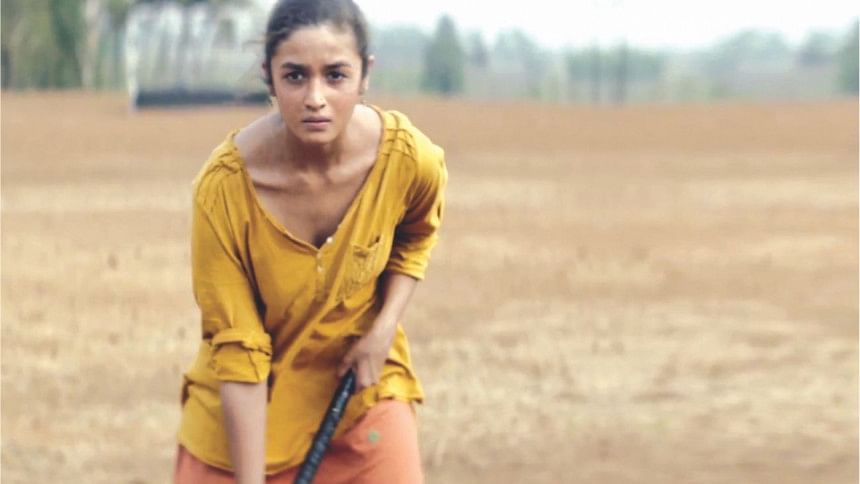 For the first time, Bollywood actress Alia Bhatt will appear in a totally de-glamourised role of a migrant labourer and a hockey player in director Abhishek Chaubey's "Udta Punjab", a film about drug abuse in northern Indian state of Punjab.
The 23-year-old actress said it was physically quite challenging for her to look convincing in the role. 
"It was hectic and physically very demanding kind of a film. I had to push myself despite the injuries I had. I trained for hockey before starting the film. One would need to have a lot of years of practice to pull that off convincingly," Alia told reporters in Mumbai.
 "I was just pretending to know how to play hockey. I got a lot of help from the director, the coach and the students over there to get the body language correct," according to Alia.
"I did try; worked hard, wanted to be comfortable with the hockey stick and bring out a certain ease which comes from the body language of hockey players. There is a little strength and force and I wanted to bring that in my character," Alia said at at the launch of a song from the film, composed by Amit Trivedi.
"Udta Punjab" tells the story of drug-related problems in Punjab, an area of major concern, and stars Shahid Kapoor essaying the character of a high-on-drugs, long-haired rockstar Tommy Singh. Kareena Kapoor Khan plays a doctor who is determined to fight the illegal transportation of drugs, while Diljit Dosanjh portrays a police officer. The film is scheduled to hit the screens on June 17.