Behind the lens
In conversation with Golam Mustafa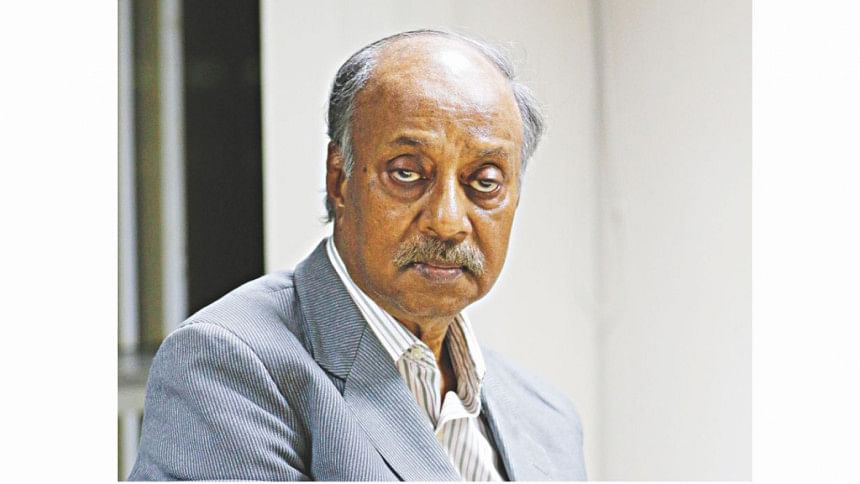 History was made on December 25, 1964, when with just three studio cameras the pilot broadcast of Pakistan Television began airing as a black and white transmission. It was subsequently renamed BTV after the nation's Independence, but its headquarters at DIT Bhaban (presently known as Rajuk Bhaban) remained the same. With no professional cameramen in the country to undertake the critical task of making or breaking television's inception in the country, the months preceding the momentous day was an arduous training process, grooming three photographers to fill in those spaces. One of them was Golam Mustafa, who had then been working closely with USIS and USAID as a photographer for a few years. Today his towering, strong frame belies his advanced age, and he recalls with humour how the camera equipment had not arrived during the training sessions, having to make do with lugging large stacks of bricks to understand the equipments' immense weight.
"In the beginning, the government signed a six month NAC with Nippon Electric Company, from Japan. My interview was taken by three Japanese men, which was observed by Jamil Chowdhury, the founder station manager and Kalim Sharafi, the programme director. At the end of the interview, one of the men stood up and asked me to do so as well. And to my surprise, he came over to me and patted me down, feeling my arms and shoulders, and happily proclaimed, 'He's very strong!" -- it was only during the sessions that I realised why that was so important; it took four people to lift one camera onto the tripod," he reminisced.
Two hours later on that day, a messenger on a motorcycle was dispatched to the photographer's home in Sadarghat confirming the news of his employment. Beginning with just two hour transmissions from 6pm-8pm in those days, the television era boomed quickly, opening up more stations in Lahore, Karachi, and Rawalpindi. "But its history began right here in Dhaka," he reminded, with pride glinting in his eyes.
Thirty years later Golam Mustafa retired, leaving behind a network well facilitated enough to accommodate 42 cameramen. "During my years there, I had the opportunity to meet almost every key figure in the country, ranging from academics and politicians, to artistes -- they all had to pass through my studio, and my camera lens," he shared.
A key eye witness to the birth of television, Golam Mustafa's camera traced the cultural trajectory of the arts in Bangladesh, regarding which he believes has been undergoing a steady decline. "Content quality and other factors have deteriorated over time. We are in dire need of great changes, if we do not want to witness the death of television," he said gravely.
Today the veteran photographer and television cameraman travels around the world teaching other training teams and programmes, and this year he was accorded the Ekushey Padak in photography. In Bangladesh, he has been affiliated with a number of academic institutes and universities, closely working with young and aspiring photographers. For the last five years, he has been teaching photography at North South University.
"Before you become a filmmaker, an architect, or anything else -- you must first learn to be a good photographer," he stated. "Without the basics, you cannot move onto the next step."