Honouring Shilpacharya Zainul Abedin and indigenous terracotta artists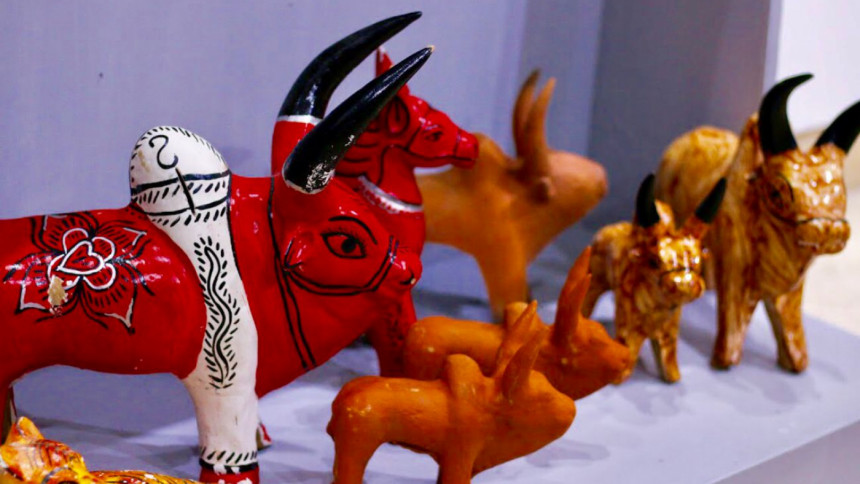 In honour of Shilpacharya Zainul Abedin and the indigenous terracotta artists of our country, a beautiful exhibition titled, Putul: Banglar Pran-Protima by Samina Nafis, concluded at Bangladesh National Museum recently. A book of the same title was also launched at the event. It was organised by Mritrikar Agrajatra, in collaboration with Zainul Abedin's son, Moinul Abedin and UDECO Limited. The book and exhibition was the outcome of 32 months of research by Samina, who completed her MA in Fine Arts from University of Chittagong. She has a keen interest in rural pottery and has developed unique compositions that have been featured in national and international exhibitions. She mostly works with folk artists and their creations.
575 dolls and toys made of clay by 45 native craftsmen and artisans from Mymensingh, Netrokona, Sherpur, Jamalpur, Kishoreganj and Tangail were featured at the exhibition. Samina collected the dolls and toys from different village fairs during the field research. Valuable doll collections of Shilpacharya Zainul Abedin were also included in the book and exhibition. Several of Abedin's paintings reveal the influence of indigenous clay dolls in his works.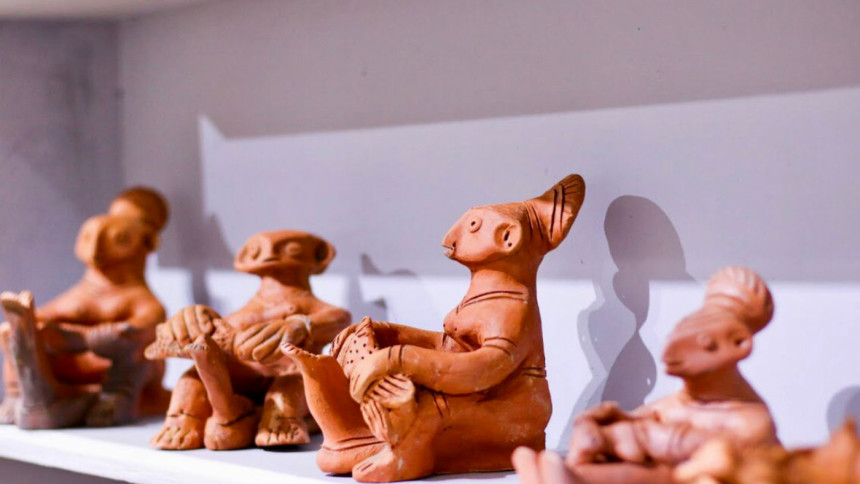 A documentary film on the artisans was screened as well. Chandra Shekhar Shaha, one of the pathfinders in modern crafting and textile design in Bangladesh, and Tasmima Hossain, the editor of the women's magazine, Annanya, took part in a discussion session at the event.  Among other distinguished guests, Gollam Kibria, the present director of Bangladesh Shishu Academy, Badruddoza Chowdhury, the executive director of Akij Group and Moinul Abedin were also present.
Artisans Shobha Rani Pal, Gobinda Chandra Pal, Romen Chandra Pal and Liton Chandra Pal graced the occasion with their presence.