Bangladeshi students shine at Int'l Earth Science Olympiad 2021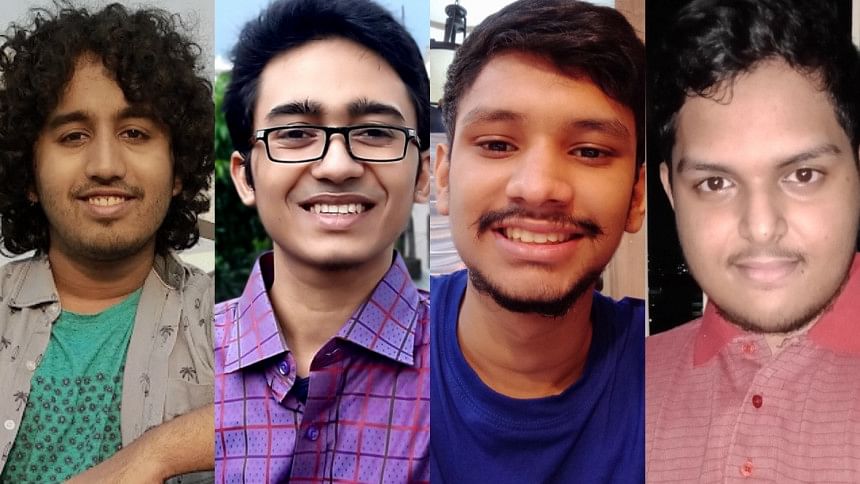 International Earth Science Olympiad (IESO) is an annual competition for secondary school students that tests their skills in all major areas of geology, geophysics, meteorology, oceanography, terrestrial astronomy, and environmental sciences. Organised majorly by the International GeoScience Education Organisation, the competition consists of written and practical tests, and several multinational team based events.
This year, during the theoretical examination, organisers challenged the participants' knowledge and understanding of Earth Sciences. The practical examination consists of tasks which were designed to assess the participants' abilities to carry out scientific investigations in Earth Science-based inquiries. Apart from these examinations, the Olympiad comprises thought provoking short questions and MCQs on Earth science. The Earth Systems Project (ESP) is a mini Earth Science Study where participants prepare a summarised presentation of a particular ecological process, talk about its relation with human activities, and propose solutions in case the process is hazardous. The teams for this segment consisted of participants from different countries.
TheNational Team Field Investigation (NTFI) is a detailed in-depth research analysis on a geological topic, but is accessible by basic tools and data analysis skills. The teams for this segment were made country wise. This year, the organisers introduced a new event, Mission To Mars, where the participants had to play an interactive team quiz to learn the basics about space travel and settling into a new planet.
Team Bangladesh consisted of Aryan Andaleeb Azim from LORDS English Medium School, Faiyaz Kamrul Khan from Adamjee Cantonment Public College, Md. Jahirul Islam and Pallab Kanti Paul from Notre Dame College. The team bagged the 'Excellent' award, the gold medal equivalent, in the NTFI. Pallob ranked 'Excellent' in ESP and achieved the 7th position in Mission to Mars. Aryan got a 'Good' rank, bronze medal equivalent, in ESP, and obtained the third position in Earth Science Art. Lastly, Jahirul secured the second position at the Earth System Pledges.
The National Earth Olympiad (NEO) had three rounds: regional, national and team selection tests. The regional Olympiad selected 150 participants and the 30 top candidates were shortlisted for the team selection test. Based on the performance of the students in this test, the national team was selected. "There was also a three-day long workshop, Green Day Training, for all national participants. This provides a refreshing atmosphere and good scope of networking among NEO alumni," Aryan shared.
IESO was organised virtually this year. The Data Mining Test was taken over IESO's customised web portal. Other team events and ceremonies were conducted over Zoom and Google Meets. The students also had a Discord server, which helped them connect with each other and socialise. However, the virtual event posed several obstacles, especially due to time zone differences.
During the international team events, the participants had to adapt to a new schedule in order to keep up with their international teammates. "Communicating with global peers was another source of difficulty, as one of the participating countries has banned the use of certain social media apps. Also, English proficiency was not the same for all nationalities," Jahirul explained. Other problems included maintaining a fast and stable internet connection. 
While discussing the most difficult part of the Olympiad, the team shared how challenging the Data Mining Test was. They were provided with two case studies with questions and answers; one involved a virtual tour through an aluminium mining site in Southern France, the other involved lots of sites providing data for a recent eruption in Mount Etna. "Both required analysing mountains of information to figure out the answers to their respective questions and the data felt overwhelming," Faiyaz concluded.
The author is a medical student and a freelance journalist who likes reading, scribbling, and blogging. Email: [email protected]