15 including cops hurt in Daffodil univ students' clash with locals in Savar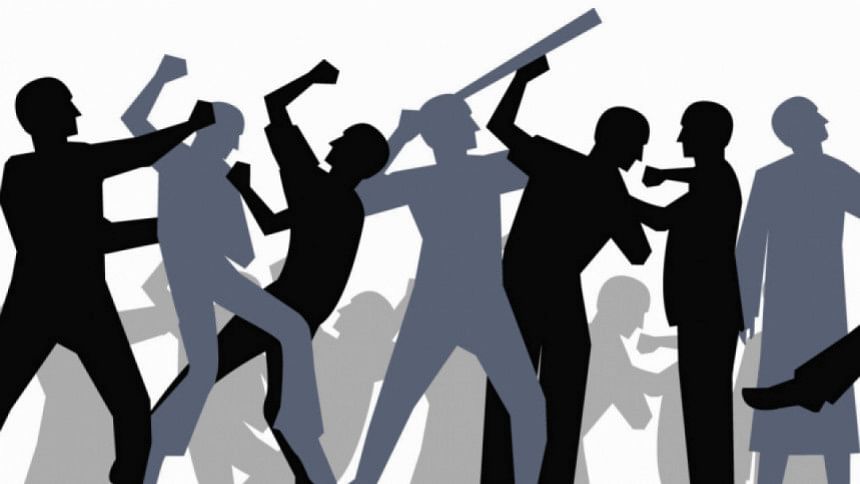 At least 15 people including students and police were injured after clashes erupted between Daffodil International University students and locals in Savar's Ashulia union last night.
Three critically injured students have been admitted to Enam Medical College Hospital in Savar.
Shops and markets in Charabagh and Kumkumari areas, where the clashes took place, were open since this morning, but the mood in the area is still tense, reports our local correspondent.
Additional police personnel have been deployed at the Kumkumari intersection and Charabagh intersection to avoid any untoward incident, said Kamruzzaman Khan, officer-in-charge of Ashulia Police Station.
He said the clash took place around 7:30pm last night in the two areas.
"Two of our policemen were injured while trying to bring the situation under control. Seven students and six locals were also injured in the clash. No case has been filed in this regard so far," the OC said this morning.
Professor Syed Mizanur Rahman, director of student affairs at Daffodil International University, said, "Two of our students' motorcycles were hit by a leguna [local human haulier] last night. Later, our students had an argument with the driver and helper. Leguna drivers and helpers then physically assaulted the students. Later, when some students of local universities learned about the incident, they gathered on the road. The leguna drivers and helpers then started pursuing the students. Then a clash broke out."
"Three students are admitted to Enam Medical College," he added.
Shafiq Mridha, organising secretary of Ashulia Thana Swechchhasebak League and a local resident, said two students of Daffodil University had an altercation with the workers of the human haulier around 5:00pm. At one stage, the workers beat up the students, later at around 8:00pm, hundreds of students came to Charabagh intersection and beat them indiscriminately from one side. Several locals were injured in the incident.