Foreign workers sought for farming in Japan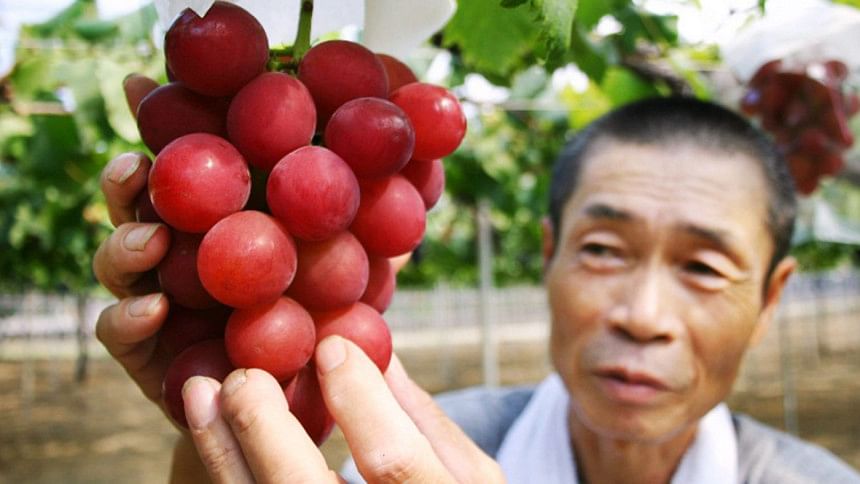 The government of Japan is planning to allow foreign nationals to take jobs on its farmland, as long as they work within government-designated strategic special zones, in an effort to address the serious labor shortage in the agricultural sector.
The government deems it necessary for the agricultural sector to secure new workers to turn it into a growth industry. It aims to submit a bill to the ordinary Diet session next year.
"There aren't enough workers, and even the farmers who want to have difficulty developing their business," said Hiroto Takahashi, mayor of Ogata, Akita Prefecture, during a meeting of the panel on government-designated strategic special zones on Oct. 4.
The village has been known as a center for cultivating rice, but the labour shortage in the area is becoming a pressing issue as an increasing number of local farmers are starting to produce vegetables and other items.
The number of farmers has halved in the past two decades to 1.92 million this year, while the average age has exceeded 66, according to the Agriculture, Forestry and Fisheries Ministry.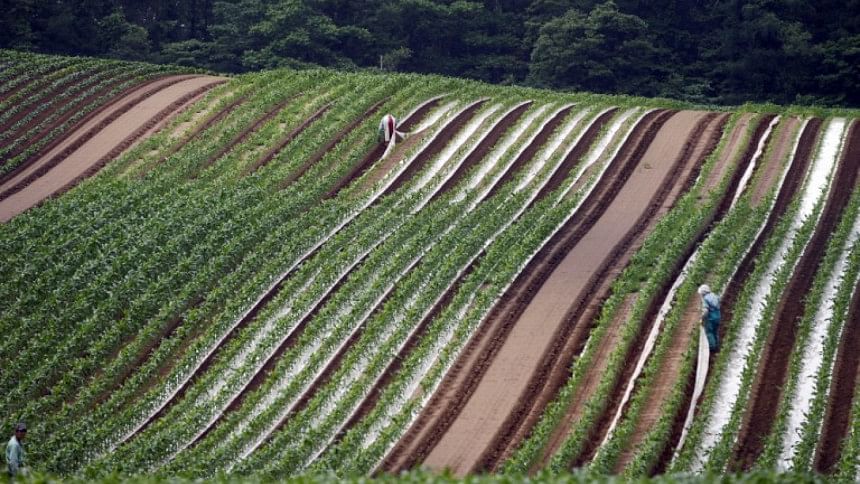 Labour shortages have become a common challenge for farming communities nationwide.
At an Oct. 12 meeting of the House of Representatives Budget Committee, Prime Minister Shinzo Abe said the government will allow farmers in government-designated strategic special zones to accept foreign workers.
"We'll make good use of the foreign workforce for agricultural communities that are facing serious labor shortages due to the aging [of farmers]," the prime minister said.
In the agricultural sector, the government currently runs a technical training program for foreigners with the aim of sharing Japan's expertise with developing countries.
The scheme allows trainees to work for up to three years in Japan on the condition that they stay with the same farmer in principle.
Therefore, foreign workers are not allowed to work flexibly, such as by moving from one production area to another on the basis of how busy an area is.
Some members of the ruling Liberal Democratic Party are saying foreign employees should be treated as regular workers.
The Ibaraki and Nagasaki prefectural governments lobbied the central government in August, saying they could expand their farmlands if foreign workers could join their workforce during the busy seasons.
There is, however, persistent caution about accepting foreign workers, mainly because they could end up overstaying.
Therefore, the government and ruling camp are planning to start by allowing foreign workers on farmlands in government-designated strategic special zones. However, some difficulties are expected to come up, such as establishing working conditions.
The government has been easing restrictions in the field of agriculture in recent years.
In Yabu, Hyogo Prefecture, a city designated as a strategic special zone, for example, companies are allowed to own farmland starting this year.
Plans to obtain plots of land in this area have been submitted by three firms, all of which are expected to be approved in the immediate future.
Another measure went into effect in April -- the maximum possible ratio of investment by companies in agricultural corporations nationwide has been raised to under 50 per cent, from 25 per cent or less.
Copyright: The Japan News/ Asia News Network