Pakistan overturns Christian couple's blasphemy death sentences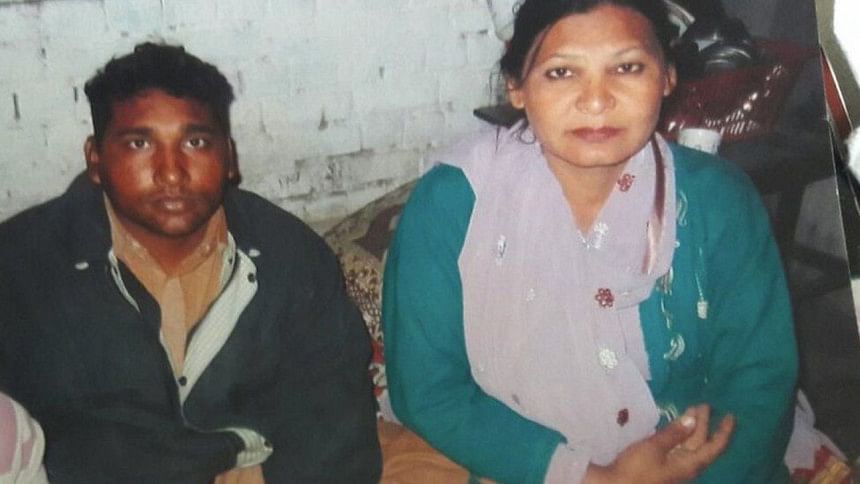 The Lahore High Court yesterday acquitted a Christian couple of blasphemy charges and set aside their death sentence awarded by a district and sessions court in 2014.
Gojra City police of Toba Tek Singh district had in June 2013 registered a first information report (FIR) on the complaint of a local prayer leader against Shafqat Emanuel, a watchman at a local school, and his wife, Shagufta Kausar Masih.
Complainant Malik Muhammad Hussain had alleged that Emanuel sent him a blasphemous text message.
The couple was arrested following registration of the FIR under sections 295-D, 295-C of the PPC and 25-D of Telegraph Act 1885, even though Shagufta's name was not mentioned in the report.
They had filed an appeal before the high court challenging their conviction.
The couple's counsel had argued that the prosecution could not establish that the mobile number, from which the complainant received the purported text message, belonged to either of the appellants.
He said the prosecution could not present any cogent evidence of the alleged offences mentioned in the FIR.
A two-judge bench comprising Justice Syed Shahbaz Ali Rizvi and Justice Tariq Saleem Sheikh announced its verdict in an open court on Thursday, and allowed the appeal.
Reasons for the acquittal would be given in the detailed verdict.
The couple, parents to four children, would be released most likely within a week.
However, the complainant could challenge the acquittal before the Supreme Court.
A recent medical report of Emanuel, prepared by Faisalabad jail's medical officer, stated that the prisoner was suffering from paraplegia due to a thoracic spinal cord injury by a firearm in 2005, as well as bed sores.
"His condition is static and cannot improve further," it added.
The report said the bedridden Emanuel was still admitted to the jail hospital due to his disability for close observation and proper nursing.
Copyright: Dawn/ Asia News Network