21 including 2 cops killed in India clashes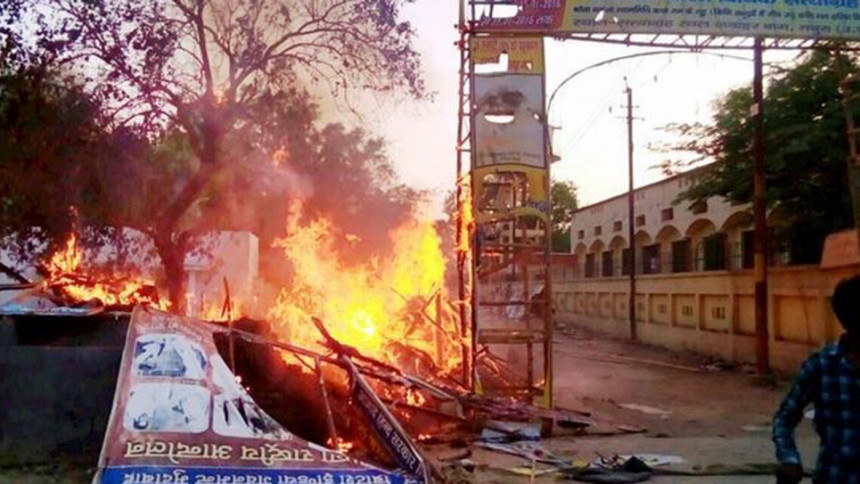 At least 21 people, including two policemen, were killed in clashes between police and around 3,000 encroachers at a park of Mathura in northern Indian state of Uttar Pradesh yesterday.
"Nineteen encroachers and two policemen have been killed in the clashes," Pradeep Bhatnagar, divisional commissioner of Agra, told our New Delhi correspondent.
The two policemen killed in the clashes were Mukul Dwivedi, Mathura city superintendent of police (City), and Santosh Kumar, station house officer of Farah Police Station.
The encroachers, members of a semi-religious sect, had occupied a 260-acre park at Jawahar Bagh in Mathura, nearly 150 kilometres from Delhi, for more than two years.
The police had failed to evict them earlier despite an order from a court.
The clashes had broken out yesterday when a police team went to the park to evict the encroachers.
Sources in the police say a gas cylinder explosions and a fire during the clashes could have caused the civilian deaths.
The encroachers had occupied the land two years ago on the pretext of 'dharna' demanding "cancellation" of election of president and prime minister of India, replacement of existing currency with 'Azad Hind Fauj' currency and sale of diesel at the rate of 60 litres for one rupee and petrol at the rate of 40 litres for one rupee.
The Allahabad high court had, acting on a public interest litigation petition, recently directed the authorities to vacate the land.