Missing Argentina submarine found after 1 year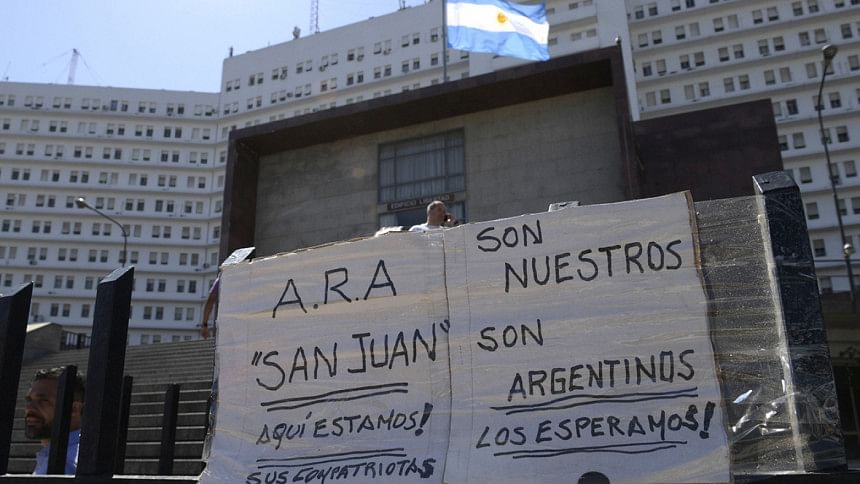 The Argentine Navy said today a private company hired by the government has located the submarine ARA San Juan some 800 meters (2625 feet) below the ocean's surface a year after it went missing with 44 crew members aboard.
The San Juan had a seven-day supply of air when it last reported its position on November 15, 2017. The crew had been ordered to return to a naval base at Mar del Plata on the country's east coast, after reporting water had entered the vessel through its snorkel.
Ocean Infinity, a maritime company that can search and map the seabed, was hired by Argentina following the failure of a massive international operation to find the vessel after it went missing in the South Atlantic.
The San Juan was some 430 km (270 miles) off Argentina's Patagonian coast when it sent its last signal.
The disaster spurred soul-searching over the state of the military in Argentina, which - after a series of financial crises - has one of Latin America's smallest defense budgets relative to the size of its economy.