6 Bangladeshis killed in Saudi road crash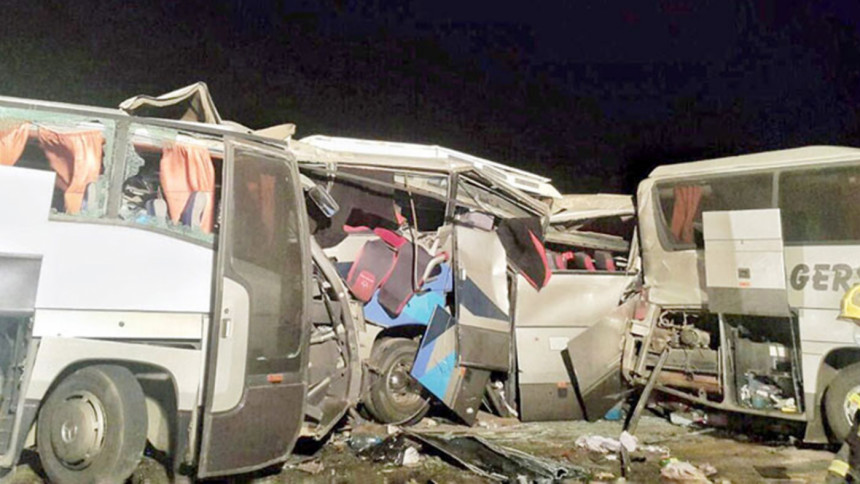 Six Bangladesh nationals, including two siblings, were killed in a road accident in Saudi Arabia on Thursday night.
Five of the deceased were identified as Ershad Bepari, 25, his younger brother Humayun Bepari, 20, sons of Ohed Ali Bepari, hailing from Daraper Dangi, Miraz Mondol, 26, son of Saher Mondol of Shamsu Mondol Bazar and Kobbat Khan, 25, son of Osman Khan of Matubbar Para in Goalanda upazial of Rajbari district, and Idris Dewan, 30, son of Haran Dewan, of Zahiruddin Matubbar Dangi in Faridpur Sadar upazila.
Family sources said the six Bangladeshis along with five Saudi citizens were returning to their homes from their workplace at Dammam in a microbus and it collided with another microbus around 9 pm (BST), leaving the 11 passengers, including the Bangladeshis, dead on the spot.