Israeli jets hit 25 targets in Gaza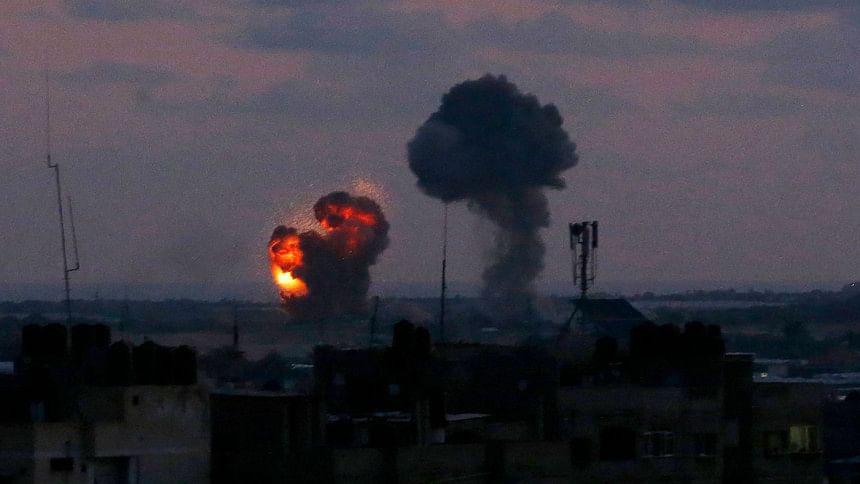 Israeli fighter jets hit 25 targets in the Gaza Strip today in response to rocket fire from the Palestinian territory, the army said.
Around 30 projectiles, including rockets, were fired overnight from Gaza towards Israel, the army said in a statement.


The fresh hostilities come with tensions high in Gaza after mass protests and clashes broke out along the border on March 30. At least 132 Palestinians have been killed. There have been no Israeli fatalities.
UN Secretary General Antonio Guterres and other international stakeholders have warned that Gaza is close to the brink of war.
"The Hamas terror organisation targeted Israeli civilians throughout the night with a severe rocket attack and is dragging the Gaza Strip and its civilians down a deteriorating path," the Israeli army said.
Israel and Hamas have fought three wars since 2008 and observe a tense ceasefire that is regularly shaken by hostile acts.