Beijing issues second ever pollution "red alert"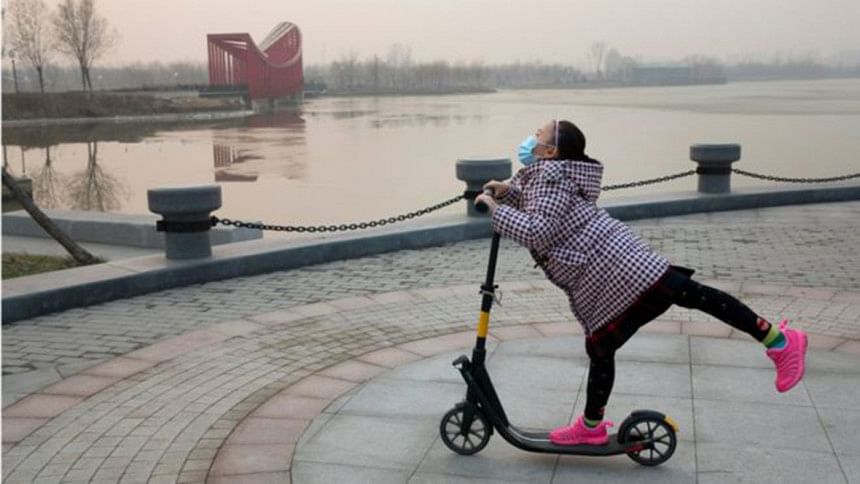 Beijing authorities have issued a second pollution "red alert", little more than a week after its first ever such warning.
The Chinese capital will endure dense smog from Saturday until Tuesday, the Beijing Meteorological Service said.
The National Meteorological Centre said a wide area from Xian in central China to Harbin in the north-east would also be affected.
The alert triggers restrictions on vehicle use, factories and building.
The government has promised to crack down on often hazardous levels of pollution around the country.
Meteorological authorities have said that the Beijing smog is likely to be worse than the last red alert earlier this month, with the PM2.5 pollution level to exceed 500 micrograms per cubic metre.
The smog which hit Beijing on 8 December had peaked just below 300. Residents are encouraged to stay indoors if levels exceed that level.
The World Health Organisation recommends 25 micrograms per cubic metre as the maximum safe level.
Authorities released a map showing that heavy smog would blanket a swathe of the country spanning nearly 2,000km (1,200 miles), encompassing at least 12 major cities, with the capital Beijing and nearby city Shijiazhuang heaviest hit.
--Particulate matter, or PM, 2.5 is a type of pollution involving fine particles less than 2.5 microns (0.0025mm) in diameter
--A second type, PM 10, is of coarser particles with a diameter of up to 10 microns
--Some occur naturally - e.g. from dust storms and forest fires, others from human industrial processes
--They often consist of fragments that are small enough to reach the lungs or, in the smallest cases, to cross into the bloodstream as well
The current four-level alert system was instituted about two years years ago, although the red alert had never been issued until this month, to disbelief and criticism from some of those that have been affected for years.
Coal-powered industries and heating systems - in heavy use during the cold Beijing winter - are major contributors to the smog, which is made worse by weather conditions and the city's geography.
Beijing is bordered to the south and east by industrial areas that generate pollution, and to the north and west by mountains that trap it over the city.
China still depends on coal for more than 60% of its power, despite big investments in renewable energy sources.
Earlier this month China was part of the landmark Paris climate change agreement, that set a course for China, and the world, to move away from fossil fuels in the long term.