Ousted PM Sharif cannot lead his party: Pakistan top court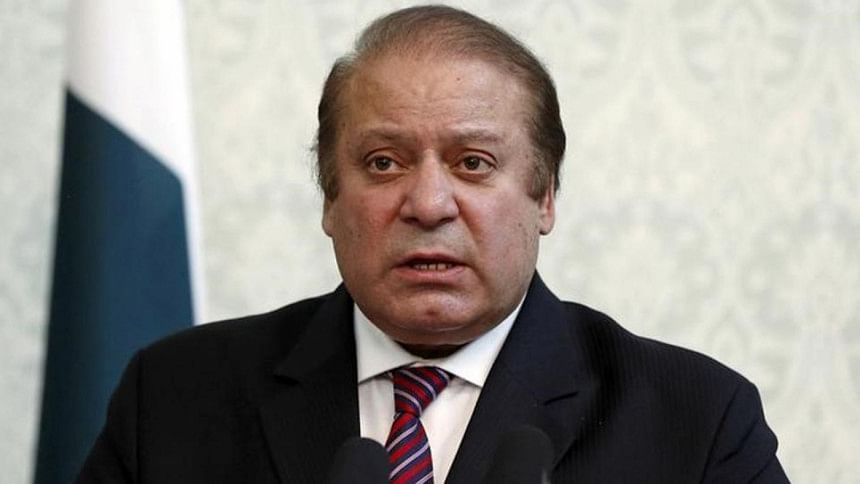 Pakistan's Supreme Court ordered today that ousted Prime Minister Nawaz Sharif be removed as head of the political party he founded, six months after the court removed him as premier.
The ruling could throw into disarray Senate elections due on March 3, with opposition figures saying it invalidates candidates from the ruling Pakistan Muslim League-Nawaz (PML-N) who were nominated by Sharif.
Wednesday's order overturns a legal amendment by PML-N lawmakers allowing the former premier to lead the party despite being legally banned from holding public office after the Supreme Court disqualified him last July over an undeclared source of income.
"The Election Commission is directed to remove name of Nawaz Sharif as president of PML-N from all official records," Chief Justice Saqib Nisar said from the bench.
"As a result, all steps taken, all orders passed by Nawaz Sharif are also declared to be as if they had never been taken."
Faisal Chaudhry, a lawyer for one of the 17 petitioners who sought Sharif's removal as party head, said the court decision includes Sharif-nominated candidates for the Senate election.
"My understanding is that the candidates can still contest but as independent and not as Nawaz Sharif's party ticket holders," Chaudhry said.
Sharif has said his removal from office was part of a political conspiracy against him, and in recent weeks he and his party have waged a war of words against the judiciary.
The PML-N holds a majority in the lower house of parliament, the National Assembly, and it has been hopeful of winning control of the Senate in the March 3 election.
Control of both houses could allow the PML-N to change the constitution to make Sharif eligible to hold office again when the party contests general elections due later this year.
Sharif has served as prime minister twice before and each time was removed from office -- in 1999 by a military coup and 1993 by presidential order.