'Went from hospital to hospital but couldn't save my baby'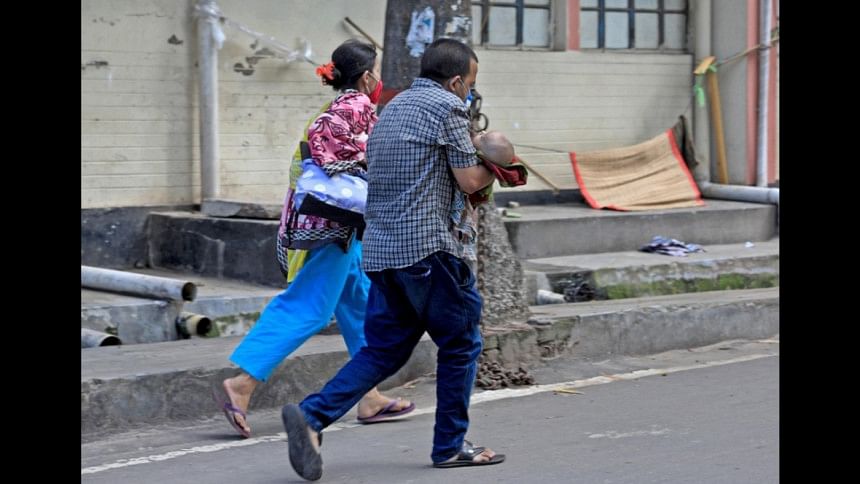 Abdul Gafur, a school teacher who lives in Chattogram's Patiya upazila, lost his two-month-old daughter last Saturday after failing to find an Intensive Care Unit (ICU) facility that would admit his child on time.
"We took our two month-old-daughter to a doctor in Patiya after she started feeling unwell," Gafur said.
The doctor suggested Gafur take her to a private hospital in the upazila where doctors referred the baby to Chattogram Medical College and Hospital (CMCH).
"We took our baby to CMCH but duty doctor of Shishu Ward-9 did not admit her to the hospital then. After a long wait, they finally admitted her," Gafur said.
Gafur also said he was told by the doctor that there is no vacant ICU at the hospital and his baby desperately needed to be kept in one.
"We then rushed her to Agrabad Ma-o-Shishu General Hospital where she breathed her last, fifteen minutes after being put on life support," Gafur said.
Photographs of Gafur rushing through the halls of CMCH with his baby have also been shared widely on social media. Jewel Shill, a photographer of Prothom Alo captured the photos.
"My daughter was not infected with coronavirus, yet no one -- not even my closest relatives -- came to see her," the bereaved father said.
Professor Dr Mohammad Shameem Hasan, principal of Chattogram Medical College said, "No ICU was vacant in our hospital on Saturday when the baby was admitted."
He said they will investigate to see if there was any negligence from their side.