Disney is destroying independent cinema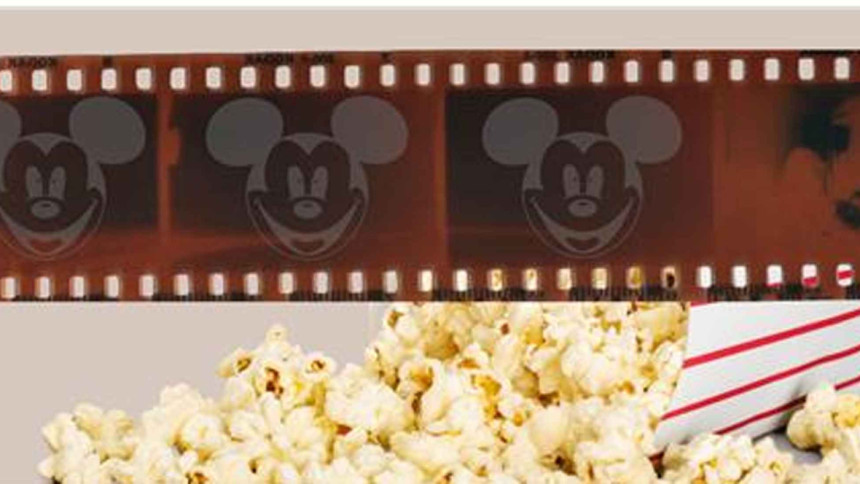 Racist crows, cotton plantations, non-consensual kissing, whitewashed main characters. These are all things that Disney has featured in some of their movies and theme parks in the past, and I am certain there are many more problematic characters, themes or elements in Disney's catalogue that we haven't noticed just yet.
Disney has revamped their image since, and is now obsessed with maintaining a squeaky clean, family-friendly image to appeal to as many people as possible. However, much like any other corporate entity, Disney is focused solely on one thing, and that is profits.
One of the avenues they have been using to generate these profits is Disney+, their own streaming platform. Now, Disney has a pretty rich catalogue of content spanning over almost a century. Unfortunately, it has decided that no amount of content can be enough, and that the only way to be the undisputed king of streaming platforms is by having a catalogue that is as close to endless as possible.
As a result, Disney is producing shows and films left and right. It almost feels like every other week another new Disney spin-off show or side character movie is making its way to our screens.
This plan, however, seems to have been in the works for a long time, even before streaming platforms had even become a thing. Disney spent a large part of the last 20 years acquiring other companies, whose intellectual property (IP) they could use to bring an even larger audience into Disney's core consumer base. In 2006, Disney acquired Pixar – one of their biggest rivals in the animation industry – and followed it up by acquiring Marvel Entertainment, Lucasfilm and 21st Century Fox in 2009, 2012 and 2019, respectively.
Disney's end goal is to mass-produce content that will appeal to as many people as possible. To do that, they have created a formula for their films and TV shows, which primarily focuses on giving viewers a form of instant gratification. When you watch a Marvel movie, or one of the new Star Wars, you notice how the movies are scripted from start to finish similar to how a rollercoaster ride is. It puts you through stages of anticipation and relief over and over, while building to the finale which – spoiler alert! – is usually meant to make you leave the theatres ecstatic or excited.
When Martin Scorsese said that Marvel movies aren't cinema, and that they better represent theme parks, he wasn't wrong. Disney's movies are built to be light-hearted and enjoyable, with the occasional deviation to serious and dramatic when they need to remind audiences that they aren't just silly movies.
However, the consequence of watching films that constantly let us experience instant gratification is that we no longer want to wait for things. I've heard many people complain about the length of independent movies, or that they aren't as fun of a theatre experience as something Marvel has to offer. After all, you really don't need to be heavily invested in a Disney, Marvel or Star Wars movie.
While I'm not saying that Scorsese's view on cinema is the only way to think about films, I do think he is making an important point. Possibly the biggest problem with Disney's approach is the lack of risks involved. Disney loves to play it safe, and their focus is always on making a movie that's mass-appealing. The type of movies Scorsese would classify as "cinema" – like the works of Alfred Hitchcock, Christopher Nolan, Stanley Kubrick, Steven Spielberg, etc – were ones that took risks on the quest to tell unique and interesting stories.
However, Disney does not really need to do that when their movies can fill up theatres every other day. And this is yet another problem that Disney is causing.
Let's do a little experiment of our own. Think about the last time the theatre in your town ran something that wasn't a superhero film. As I'm writing this, Star Cineplex's website lists Doctor Strange: In the Multiverse of Madness and Jurassic World Dominion as the movies that are currently available. The movies that are coming soon include Thor: Love and Thunder, Black Adam, DC League of Super-Pets, Minions, and Elvis.
All of this makes sense, of course. Why would theatres screen films that can't match the ticket sales of Disney productions? And as theatres only bring Disney films, we continue to watch them and our consumption patterns continue to adhere to the Disney model, thereby repeating the cycle over and over again.
In making these movies that have very little heart and soul, and are instead an endless sequence of prequels, sequels and spin-offs – that build to one big movie every three or four years, before starting all over again – Disney has created a financially successful model that appeals to not only production houses, but also to theatres. And for those of you who have read so far, I'm sorry to bring you to yet another problem, the summary of which is "capitalism is bad," but sometimes that is all there is to it.
As Disney continues to dominate the box office, this theme of mass-produced superhero movies will continue to persist. Production companies will see this pattern for themselves, and shift funding from independent films to superhero movies. After all, why would anyone sink money into projects that cannot be box office hits or pop culture phenomena, the likes of which Disney makes?
This is where we, as consumers of content, have to make a tough decision. While I completely understand why so many people love what Disney has been creating, particularly with Marvel, are we really going to stand there and let independent cinema die?
I am not asking for us to become connoisseurs of movies, who are snobs to anyone who doesn't have Hitchcock's entire filmography memorised by heart. All I am saying is that we need to take a long hard look at exactly where the movie industry is going, every time we fill up a theatre or subscribe to Disney+ to watch yet another generic, four-act, two-hour film that is filled with one-liner jokes and cool visual effects.
Aaqib Hasib is a sub-editor at The Daily Star.