Killing of retired army major: Arrest warrants issued against Teknaf OC Pradeep, 8 others
All 9 accused police personnel withdrawn from their posts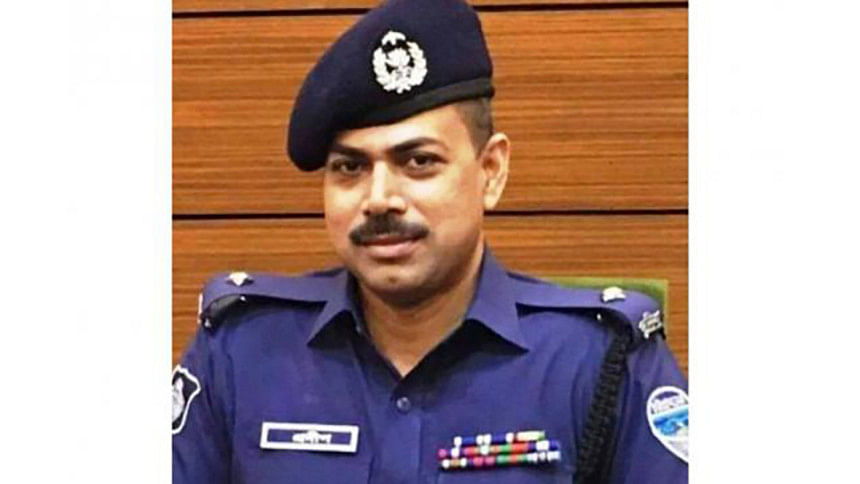 Arrest warrants have been issued against Pradeep Kumar Shaha, officer-in-charge of Teknaf Police Station, and eight others in a case filed with the police station in connection with the killing of Maj (retd) Sinha Md Rashed Khan.
The warrant was issued soon after the case was recorded with the police station around 10:30pm last night, reports our Cox's Bazar correspondent.
The case documents were sent to the police station around 8:45pm yesterday, Mohammad Ashek Elahi Shahjahan Noori, administrative official of Cox's Bazar Chief Judicial Magistrate's Court, confirmed to The Daily Star.
Earlier yesterday, Senior Judicial Magistrate Tamanna Farha directed Teknaf Police Station to record the case. She also ordered the Rapid Action Battalion (Rab) to investigate the incident and submit a report on the progress of investigation within seven days. 
The nine accused in the case are: Teknaf OC Pradeep Kumar Shaha, Inspector Liaqat Ali of Baharchhara Police Investigation Centre, Sub-inspector Nandadulal Raxit of Teknaf Police Station, four constables -- Safanur Karim, Kamal Hossain, Abdullah Al Mamun, and Md Mostafa, ASI Liton Mia, and SI Tutul.
Meanwhile, the nine accused police personnel, including OC Pradeep and Inspector Liaqat, have been withdrawn from their posts and attached to Cox's Bazar District Police Lines following the killing of Sinha, according to police sources.
Sinha's elder sister Sharmen Shahria Ferdush narrated the sequence of events that led to the death of her brother, in a case filed with Teknaf Senior Judicial Magistrate Court around 11:30am yesterday.
Sinha, who served in the Special Security Force (SSF) and took voluntary retirement from the army two years ago, was killed in police firing at the checkpost, triggering an uproar across the country.
Thirty-six-year-old Sinha had been making travel documentaries for a YouTube channel called "Just Go". He had been staying at Nilima Resort in Himchhari of Cox's Bazar along with Shifat and two other students of a private university for around a month to film a travel documentary.
On the night of July 31, he was returning to Cox's Bazar from Teknaf along with Shifat in his car after a shoot.
But the police claimed in the FIR that Sinha had aimed his pistol at them after obstructing a search of his vehicle and they shot back in self-defence. They also claimed that they seized drugs from the vehicle.
Two cases have been initiated over the incident. But the police account raised many questions, prompting the government to form a committee to investigate the incident.