Wanna read Bangla eBooks online? Check out these eBook reader apps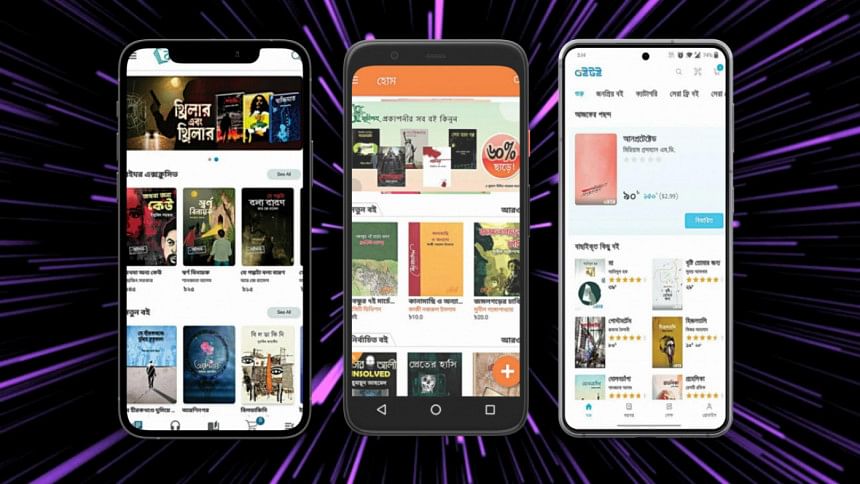 In the digital age, eBook reader apps have partially, or in some cases, fully replaced conventional printed books. These apps do not take up space like printed ones, are easily portable, free or cheap to buy and can be enjoyed from anywhere in the world. Nowadays several eBook apps are available but very few Bengali eBook apps are out there. On the occasion of the upcoming International Mother Language Day, here are some of the best Bengali eBook reader apps for book lovers.
Puthika
Puthika has one of the largest collections of Bengali eBooks of all time and genres. This app has a collection of both Bengali and English books from 100 years old to recent times. There are over 2300 eBooks in more than 50 categories. These include classic literature, fantasy, fiction, non-fiction, romance, comedy, etc.
You can download your favourite eBooks and add them to your Puthika list for offline reading. With the help of advanced AI technology, this app will suggest books according to your preferences. To let you enjoy your reading experience, it provides font customisations with individual themes such as the 'Paper' theme that will give you the feel of reading the hard copy of a book.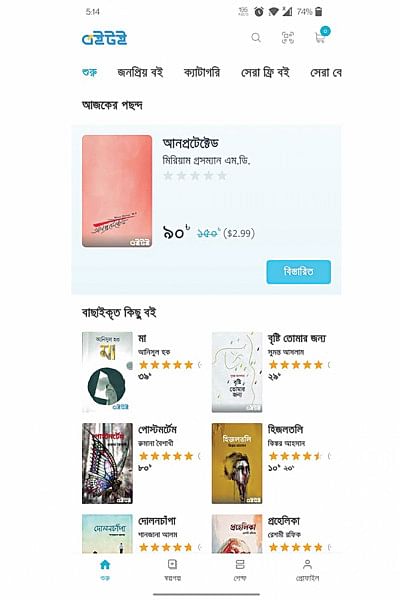 Boitoi
You can enjoy more than 300 free Bengali books and even buy soft copies of books of different genres through Boitoi. Over 3000 eBooks are available in this app. Every day, more books are being added. You can change the Bangla font face which makes the reading experience more interesting. There is 'Paper' mode available along with 'Dark' mode for readers' convenience.
Besides downloading ebooks, you can just stream the books by clicking the 'Read Now' button. You can buy eBooks or gift them to someone through Boitoi. Local payment options such as bKash, Nagad, Rocket and card payments are available to buy your books easily. Detailed overviews of each book are given in the app so that readers can check them out before buying it. Some audiobooks are also available in Boitoi.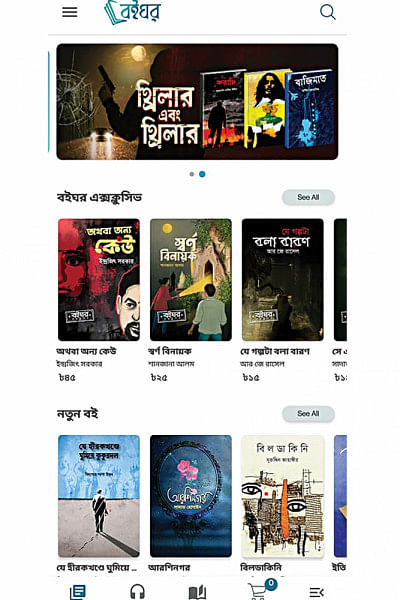 Boighor
Boighor offers a huge library of Bengali eBooks and audiobooks of all times and genres. From classic to contemporary, it provides captivating books with the smartest and simplest UI design. Like Boitoi, this app lets you buy eBooks besides numerous free books. You can download the books for offline reading. You can navigate trending, best-selling and exclusive books in this app.
There is a different section where you can find all the audiobooks, including both free and paid ones. New eBooks and audiobooks are added every week. Readers can highlight and keep a record of their favourite lines and memorable quotes from the books they read and put a bookmark on any page they want. Font type and size customisation are possible. Moreover, a reader can get a paper book experience during page transitions.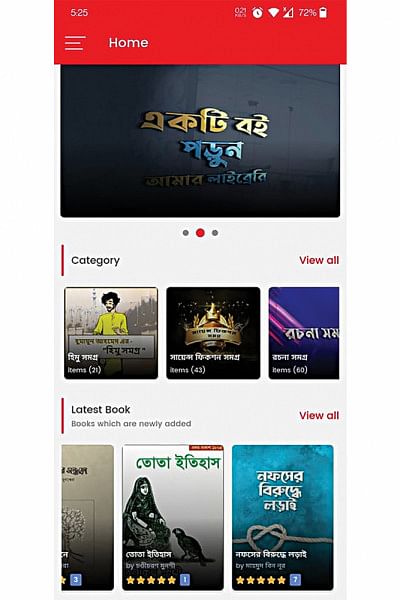 Sheiboi
Another app to read and download eBooks is 'Sheiboi'. Readers can explore over 2800 books from 150+ categories including adventure, biography, classics, thriller, drama and many more. Over 500 books are free to download. You can pay with bKash, Rocket and debit/credit card to purchase the paid ones. Before purchasing a book, you can download and read the free samples. Readers can check the overviews, ratings, reviews and comments before buying any book.
Amar Library
Amar Library eBook store has more than 190 categories of books. It has 11000+ eBooks including Sci-Fi, detective, motivational, biography, law, self-development and whatnot. Their collection contains books of legendary characters such as Tin Goyenda, Himu, Misir Ali and many more.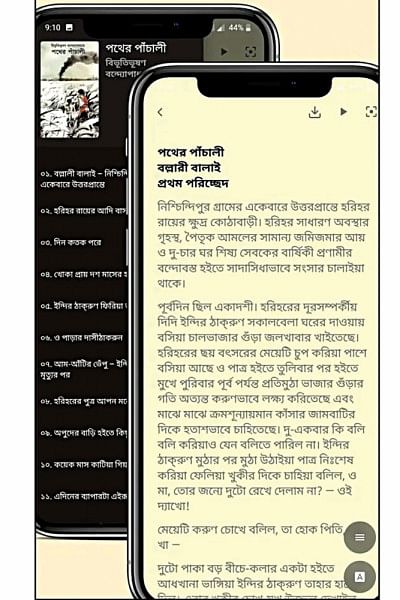 All books of Amar Library are free. Just download the book before you start reading. You can navigate popular and latest books and list your favourite books in this app. In the Amar Library app, you can see the ratings, comments and reviews before downloading a book and even leave a comment on any book.